As technology continues to advance, it's easier than ever to serve clients better and maintain steady growth by offering personalized experiences to your customers.
Personalization allows us to be very specific with our marketing and hone in on customer behaviors that lead to more sales and conversions. By creating clear goals, developing unique experiences for subsets of your customer base, and building effective sales funnels, you can increase your revenue while following a focused strategy.
Forty percent of U.S. consumers say they have purchased something more expensive than they planned to because of personalized service. For companies willing to make an effort to personalize their customer's experience, this represents a huge win and a great opportunity to boost their sales.
What does this mean for your website and online business?
Having a clear goal for your website will help you create experiences beyond online galleries and lead to better sales. Think about your best customers and what they need to see and encounter in order to buy more or book your services.
For example, if you want to book Newborn Photography clients (but your website features a variety of styles) you may be pushing customers away by not offering a personalized experience just for Newborn Photography. Instead, creating a clear message and presentation for these customers will lead to better sales and help you find the customers you're really after.
Perhaps sending just-in-time emails or social media messages will encourage customers to book a session or take advantage of a special offer and increase their overall order total.
As an all-in-one web builder, PhotoBiz makes it easier for your customers to purchase images, make online payments, get in touch, and receive marketing messages from your business. Here are a few ways to make it your customer experience better and offer personalized service for your customers.
Proofing With Private Galleries
Giving clients a private photo gallery offers a personal experience and is very easy to create.
Just upload images into a gallery, select a cover image and send to your clients. Or, show during an in-person session and watch as they fall in love with their images in real-time. Private galleries can also be used for sharing images with friends and family or offering digital downloads.
You can further personalize your customer's experience by offering marketing messages within proofing galleries to encourage your customers to take advantage of deals, purchase more, and open up potential sales to friends and family, too!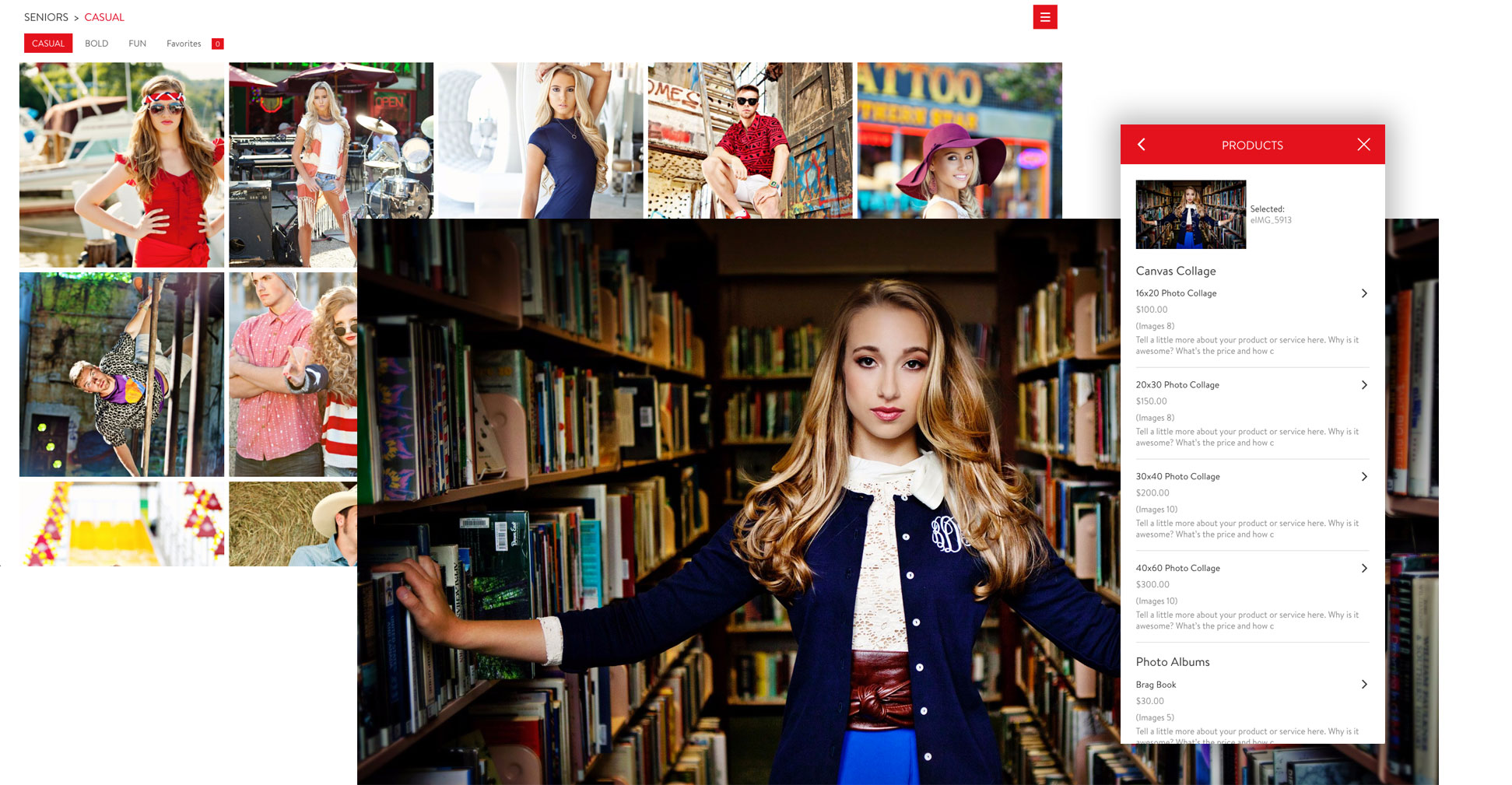 Digital Contracts & Payment Forms
If you need a client to sign a release, submit a contract, or make a deposit, digital forms make it super simple and offer a great, personalized experience.
They're fast, reliable, and secure, and you can email them directly to your client to complete their registration or booking.
Using digital forms shows that you're technologically savvy and enables you to process payments and take care of business quickly so you can get to the fun part faster!
Beautiful Galleries To Show Your Work on Any Device
Offer your clients a seamless experience from start to finish no matter how they find your website. You can build unlimited galleries for each style of photography you do, which keeps your client's experience neat and streamlined.
Galleries are magically mobile, so you can show your work at its best on phones, desktop computers and on tablets, giving everyone a better experience that helps you get more conversions and sales.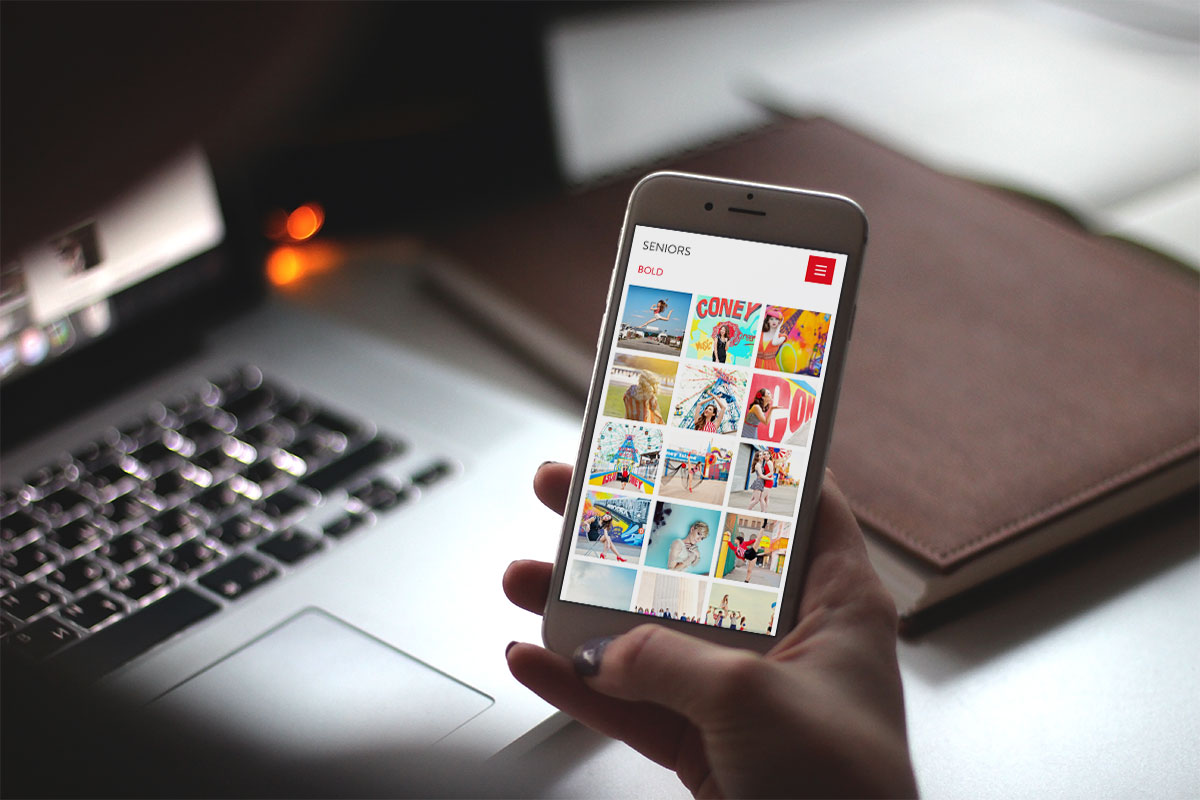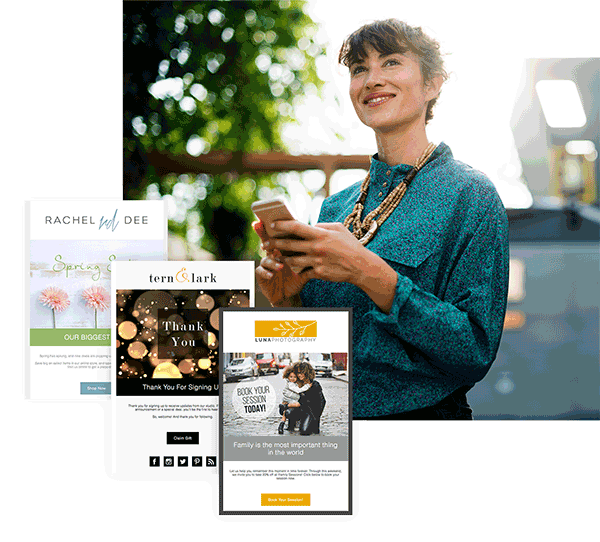 Targeted Promotions That Reach Specific Customers
Your PhotoBiz website comes with marketing features to help you send targeted messages or promotions to customers and leads.
Send promotions or marketing messages to encourage leads to book a session or take advantage of a limited time deal! Tempt past clients with followup seasonal sessions. Sticky banners & pop-ups also allow you to target certain pages or galleries and deliver just-in-time marketing messages. Plus, you can advertise special offers, sessions, or deals on personalized landing pages to share on social media.
Streamline Your Website Design
Don't make it hard for your customer to understand what you do or get in touch. Keep your design simple and to the point with clear headlines and examples of your work. Make it easy for a prospective client to contact you by dropping a form on your homepage and putting links to your contact info everywhere you can!
Keeping your design focused on your goal and adding effective Calls-To-Action or buttons will help lead your clients to make the decision to buy from you or get in touch.
To give customers more ways to find your business and learn about their specific interests, consider blogging! It's a great way to increase your footprint and serve up information they want on-demand without monopolizing your entire website.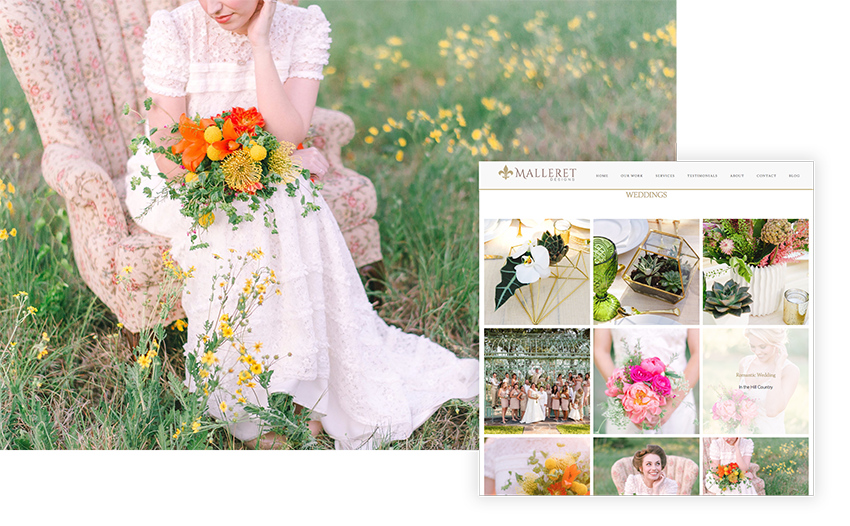 Ready to build your best site?