Recently, we asked several photographers what they thought about different SEO topics and how they found ways to be successful online. 
Our friend, Alex Pegg, had so many great insights to share, that we wanted to pass along her knowledge to you, too! Here's what Alex had to say about writing blogs, using keywords, and what really helps her gets results online.
You're on page #1 of Google for several keywords like "Greensboro wedding photographer" and "Triad Wedding photographer." Is that by accident, or were you trying to rank highly for those search terms?
I have definitely strived to have a Google ranking for "Greensboro wedding photographer" and "Triad wedding photographer" as the Triad area is my home base and I do a majority of my shooting in and around Greensboro.
I make an effort to reinforce that in every blog post by incorporating locations (cities, states, as well as venue names) into my text write-up, as well as making use of the tags feature available in the PhotoBiz blog platform.
I get a lot of hits from couples who google specific venues that I've photographed in the past (for example: "Millikan Farms Wedding photography" – I'm on the first page of that search), and that is something in which I have made an intentional effort in creating a presence online.
A goal of mine is to have more of a statewide and even regional ranking in Google, as I have been working towards incorporating more destination weddings into my business model.
"I do a short recap style write-up of every wedding, which includes some special highlights/memories from the day (a nice way to connect with clients, friends and family), main keywords to help in Google (such as the venue, city, and state), and links to other vendors who often link back to my post. It's a win-win all around!"
When writing for the web, what comes first: content or keywords?
When I write blogs, in particular, I always frame my writing around the particular couple or wedding that I'm writing about first and foremost. But I do have a bit of a formula in place.
I always include the city and state of the shoot within the title. Then, I tend to incorporate the venue, city, and state in the first sentence or two. I think it's helpful when potential clients are searching out photographers in an area and can quickly determine where a photographer is based, what areas they service, and can even sort through blog posts from specific locations.
Example: Andrea & Mark's wedding day was an absolute blast to photograph! The Butler Farm in Pleasant Garden, NC provided the perfect backdrop for their vintage-styled wedding. Classic cars, a tommy gun, picturesque scenery, and a stunning bride and groom.... What more could a photographer ask for?!
I try to use as much text in my website and blog that references my home base and locations without being overkill and ridiculous (we've all seen those websites!). I make sure my keywords are in place in a way that flows with the rest of the blog – I want the reader to pick up on the thoughtfulness and sincerity behind the writing, without being bogged down in a keyword swamp that is obviously placed for google ranking alone.
People have all kinds of opinions on what brings them success with SEO. To you, how important are keywords?
I definitely think keywords matter, particularly in wedding photography blogs. I see keywords as an anchor attached to each blog post so they don't get lost in the vast sea of content floating around out there.
Keywords help bring clarity to each post and tie it to a location, which is super helpful for clients searching for a photographer.
I've been told from several clients that from their perspective, it's so easy to visualize their own wedding photos in the context of seeing my previous work in a particular location – that connection stems from effective keyword incorporation.
When so much of a photographer's work is visual, is it challenging to incorporate keywords into a photography website?
I don't think it's particularly challenging to incorporate keywords on the blog side of a photography website – especially with the tools available in the Photobiz blog platform. It's easy to incorporate keywords into blog posts in a variety of ways as I've mentioned already.
I do think it's a bit more challenging on the main/portfolio site, particularly for photographers, because there's inherently going to be less text and more images showcasing your work. I have found ways to incorporate keywords on my main page write-up, About Me, and contact pages in ways that complement the website and don't distract from the work it is showcasing.
What are some other things you do to be successful online?
There are two main tactics besides keywords that I have seen bring value: social media presence, and networking.
Facebook is huge in the wedding photography industry – posting just a handful of photos from each wedding (it doesn't have to be a lot!) up on my business page allows the bride, groom, wedding party, and family to all tag and share. I make sure to link back to the full blog post on my site, which directs traffic to my blog and helps create more opportunity for exposure.
Similarly, I always make sure to share with vendors from each wedding. Every flower and cake vendor, DJ service, wedding planner, venue, etc. loves to see professional photos of their work, so by sharing my blog posts with them, they, in turn, will share with their clients. It's helpful all around!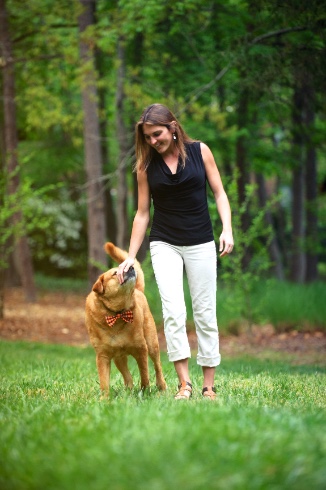 Alex Pegg
Pro Wedding & Portrait Photographer
Alex Pegg is a professional wedding and portrait photographer based in Greensboro, NC serving destination and local markets.
Having been trained in Photojournalism at UNC-Chapel Hill, Alex's signature photography style marries documentary-style images with her passion for stunning and colorful fashion & editorial portraiture.
Website: peggphoto.com
Facebook: alexpeggphotography
Instagram: @peggphoto