I recently attended the 2017 Photo Pro Expo in Covington, Kentucky, where I had an opportunity to talk to quite a few of our clients. One thing that I showed most of them was our conversation tracker that's built into all PhotoBiz accounts.  

We've covered the conversation tracker in the past but I wanted to go over how it benefits you by saving your time and making it easier to stay in touch with your clients.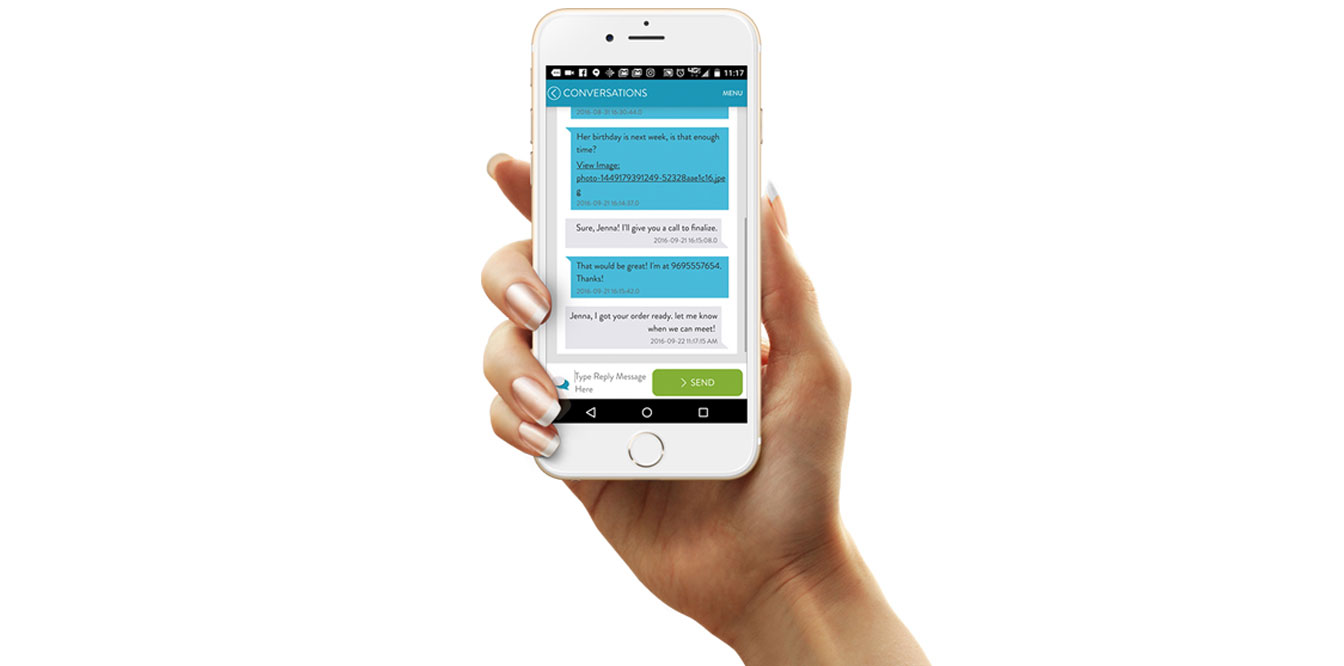 1.  You get "contact me" inquiries from your website
Everyone should have a contact page on their website. With PhotoBiz sites, you have a form that's built in to automatically capture your leads from your contact page.  What does that mean?  
I'm John K. from PhotoBiz and I'm searching for the perfect photographer to do a portrait session for me. I visit your website, look at your portfolio of work, and want to know how to book a session with you. I cruise over to your contact page and I fill out and submit your contact form. What happens next is magic!
You get a notification email saying "Hey! John K. from PhotoBiz is interested in a session with you" in your inbox (same as any other regular contact form) BUT what also happens for you is that my information is captured and stored in your database automatically as a new lead.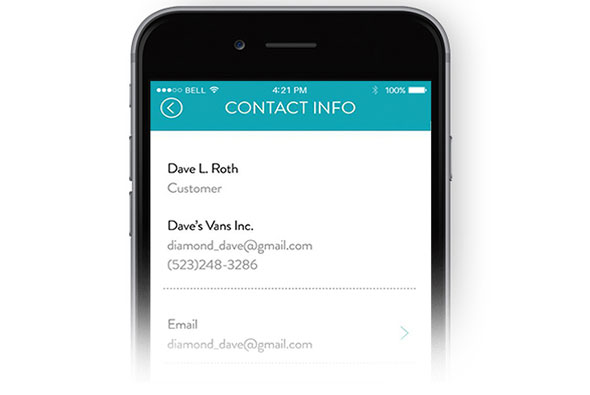 2.  Your reply to your contact message is branded
When you reply to the notification email you get from my inquiry, it's branded. That means it has your logo and all your information right there for me to see.  
This creates brand recognition and a client experience that is much better than getting a generic email message that doesn't stand out versus all the spam and junk mail we all get every single day.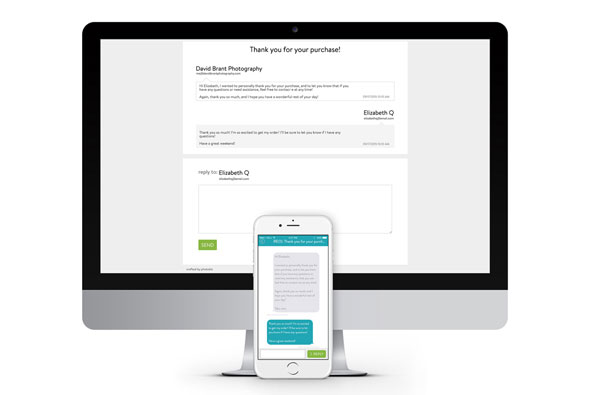 There's another big benefit for you that happens as well...
3.  Our Conversation is captured and stored
Our messages are all captured and are easy to reference. Take a look at your email inbox right now, chances are you have a bunch of unread messages. Now imagine trying to find an email you had from a client a month ago, it's a chore.   
You can view our conversation in the PhotoBiz To Go app or by logging into your control panel and all you have to do is tap on my name to see every message we've sent back and forth.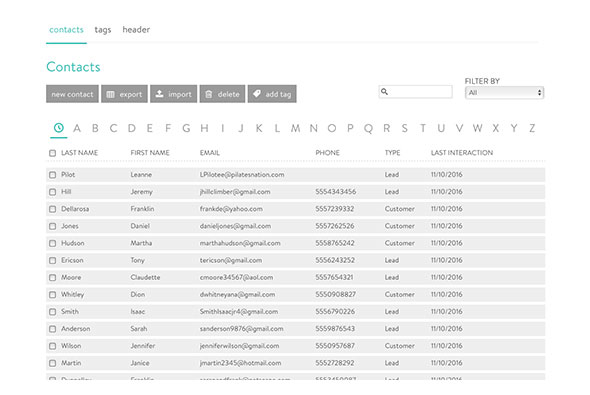 (But wait there's more…!)
4.  You've booked me as a client, and can send me forms directly
Do you have a model release or customer agreement? Do clients pay their session fee in advance online?
You can use the Form builder to send me that "paperwork" directly. I can fill them out online and submit them back to you and all my submissions are stored together, under my name in your Contact list.  
You can track the lifecycle of your client right from your PhotoBiz To Go app and account.
This is built into your account already, so download the PhotoBiz To Go app and also check out your "Contacts" icon on your control panel.
Our team is on standby with any questions you have about this so don't hesitate to give us a call.