Ever dream of visiting all 50 states? Well, our friend Joshua Kane Wood of Joshua Kane Photography has made it his goal to photograph a wedding in every state! Originally from Australia, Josh and his family are now based in Florida, where he travels the world photographing couples and telling their incredible stories.
Over the last year, Josh has set out on a (semi-serious) quest to photograph a wedding in every US state. With about 20 states in the bag or on the books, Josh is getting to do what he loves and experience the wonderful diversity of the place he's coming to call home.
Josh was kind enough to share with us about his project, what drives his work, how he finds clients, and how he ties it all together with a strategy that fits his two passions: travel and storytelling.
You can read all about Josh's Wedding In Every State project on his website and in our interview below (which has been slightly squashed for length and clarity).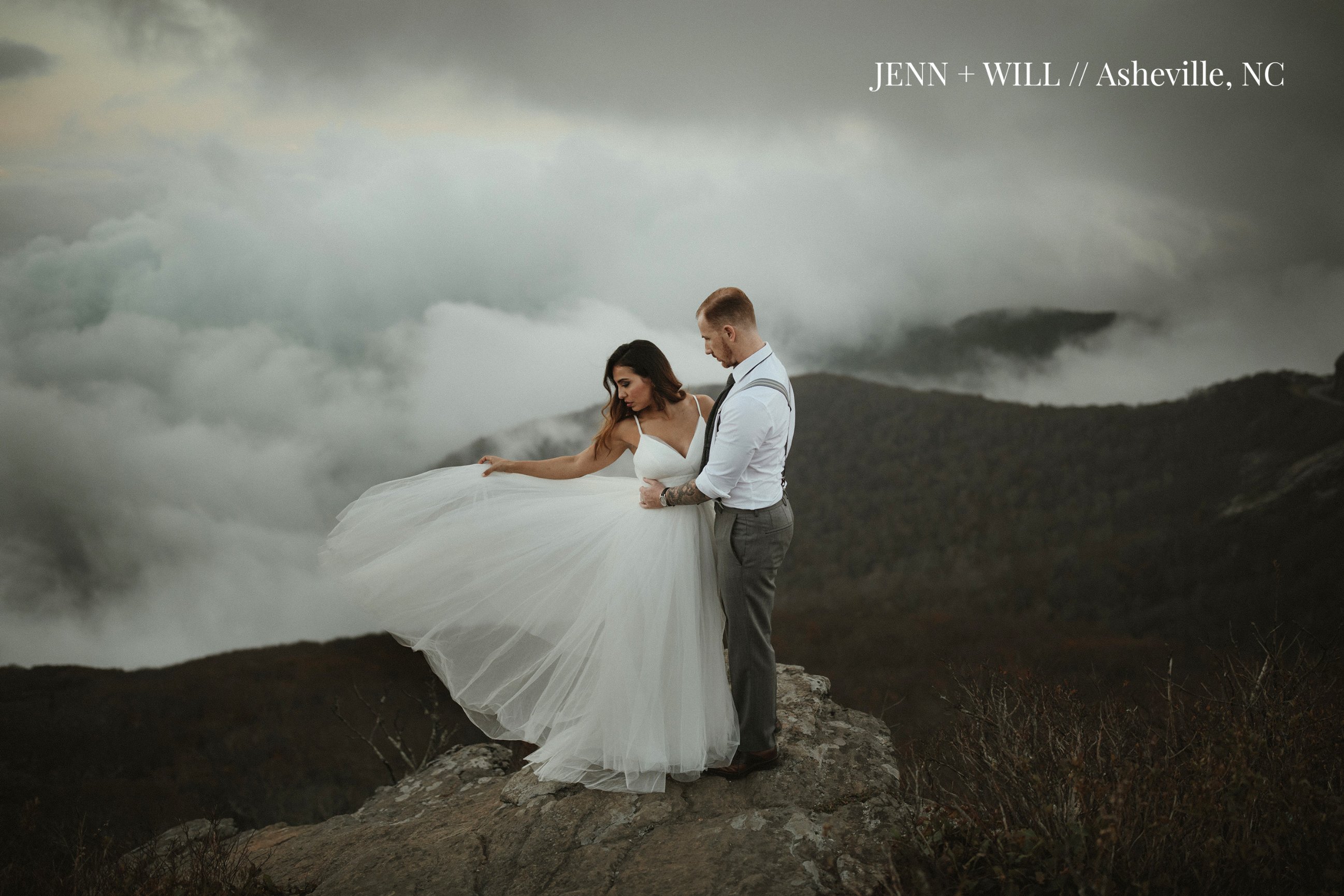 "I need to see all of this country... or at least, as much of it as I can. And since wedding photography has long been my vehicle for exploration and expression, I've decided to set myself a task."
– Joshua Kane Wood
Josh, when we read your article, we were blown away by your ambition. What gave you the idea to travel to and photograph weddings in every US state?
I'm a little bit different in that I never really set out to be based where we live.
My wife is from the US and I'm from Australia. We've lived in both places and our family is in both places, so I'm on the move. For me, so much of this is about the intrinsic. I'm doing this very consciously knowing that my heart and passion have to be in it. I'm the kind of person who can't order the same thing off the menu twice. The idea of going to different places every week is appealing. One week I'll be in Hawaii and then I'll be in New York two weeks after that.
It's all from the conscious decision I made to see as much as possible, understand different people and places, and see how people celebrate.
I'm really interested in the anthropology of the US. This idea is about getting to see and know a much wider range of people, which really helps me to understand this place and the many types of love and celebrations there are out there. This sense of place, the reason behind people getting married in a specific location, is super interesting to me. I love being around people who LOVE where they live or are getting married somewhere meaningful to them. It's a massive part of why I'm doing this.
"There's no culture, religion, tradition or demographic I prefer shooting more than any other. Love, in all it's forms is worth celebrating... therefore, worth capturing. I've been fortunate to be a part of so many different types of weddings. I have no favorites. They're all unique, and the opportunity to observe and document all the ways in which humans connect around these events is something I accept as a great privilege."
– Joshua Kane Wood 
What are some of your favorite places that you've seen or had the opportunity to shoot?

It's about the story, not the place.
There was one wedding in Yosemite National Park. Most people would talk about the waterfalls, but the story was even cooler and that's why I'm attached to it.
This couple was from Florida, and they had this big wedding planned. It was going to be a couple hundred people. Before the wedding, the bride's father passed. He was a big personality, boisterous, and it obviously wouldn't be the same without him. He was an outdoorsman, and the couple decided to pull out of their big ballroom wedding and go to a national park and spread his ashes instead.

So they did the ceremony there, and I got to photograph them. It was double layered, and a really deep experience.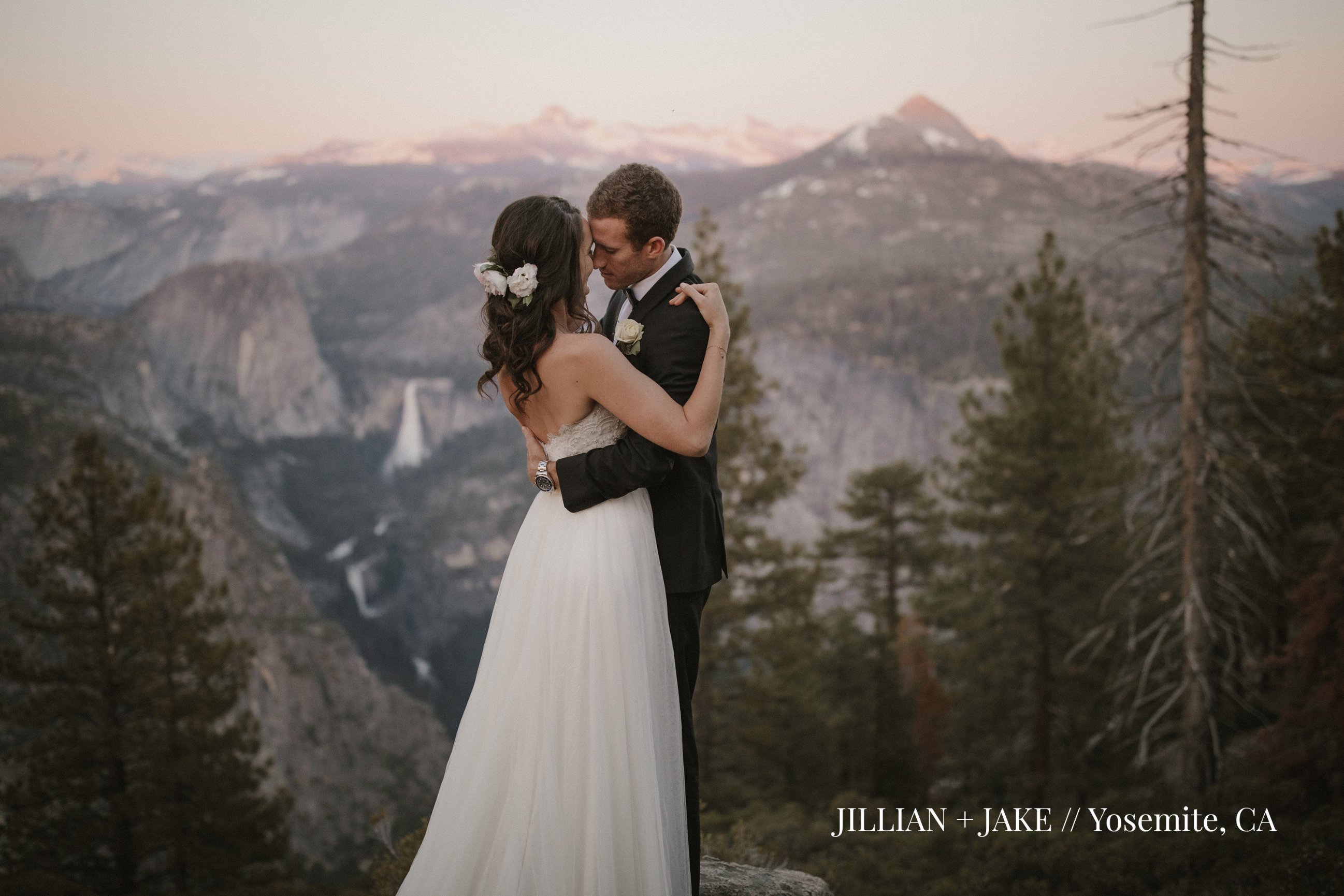 "To say photographing weddings is my passion, wouldn't be entirely accurate. It's more like an addiction... or an obsession. There's just no other life event more curiously beautiful or visually exciting to me."
– Joshua Kane Wood
I love stamping my passport, I love to travel. It takes know-how and planning and travel has its own challenges, but the benefit is that I get to see every place I go with fresh eyes.
Of course, I always say look local first. But there is a strength to hiring someone who is a match for your vision, regardless of where they are based.
My clients have heightened sensibilities for emotion and art. Many are photographers themselves. Their weddings are deeply important, and if they can't find the style they want, it's OK to look outside of their area. If you share their story honestly and it has a style they appreciate, it'll be a great overall experience.
So do you think you'll do it, check off every state?

I don't know if I'll ever get to every state! I even say in there "if it happens." Of course, it would be great. I did it to have a landing page for a Facebook post so if I'm looking at my calendar and it's a little dry, I have something that I can boost; a landing page that has some history to drum up work in an interesting place.
For the same reason, I know I have to have a why behind what I shoot. And a lot of couples, especially the ones that are more romantic, they also need to have a why behind why they hire someone. People want to be a part of something and feel like you're "theirs" in a way. If they've gone through this whole effort to find me and connect with my love of travel or adventure, then I'm theirs. And that has a really powerful effect in shooting the way you want to shoot and charging the way you want to charge. There are only so many sessions I can shoot a year, and I'm always going to give my full effort and attention.
That's a really powerful perspective on how you market and define your brand. A lot of photographers are out for Google rankings, but it seems like that numbers game isn't your priority.
I don't put a whole lot of effort into being ranked really high on Google. I don't really want to deal with 100 inquiries a month. In a year, I'll probably get 300 inquiries and only convert ten percent. That's 30-35 weddings. It's not that hard to find 30 people who connect with you in a country of 320 million weddings a year!
That post exists so I can switch on a boost whenever I feel like I need to drum up some inquiries. For example, I just had a quiet week and boosted that post nationwide. Now I have two meetings tonight with new couples.

I have a whole series of blog posts on my to-do list for a rainy day in order to drum up very specific types of interest. For example, targeting couples that are already married for shoots "just because" or for an anniversary. It's a great way to keep busy, and I shoot more than one thing. If I go to Seattle to shoot an engagement or something I can also work in a shoot before and after.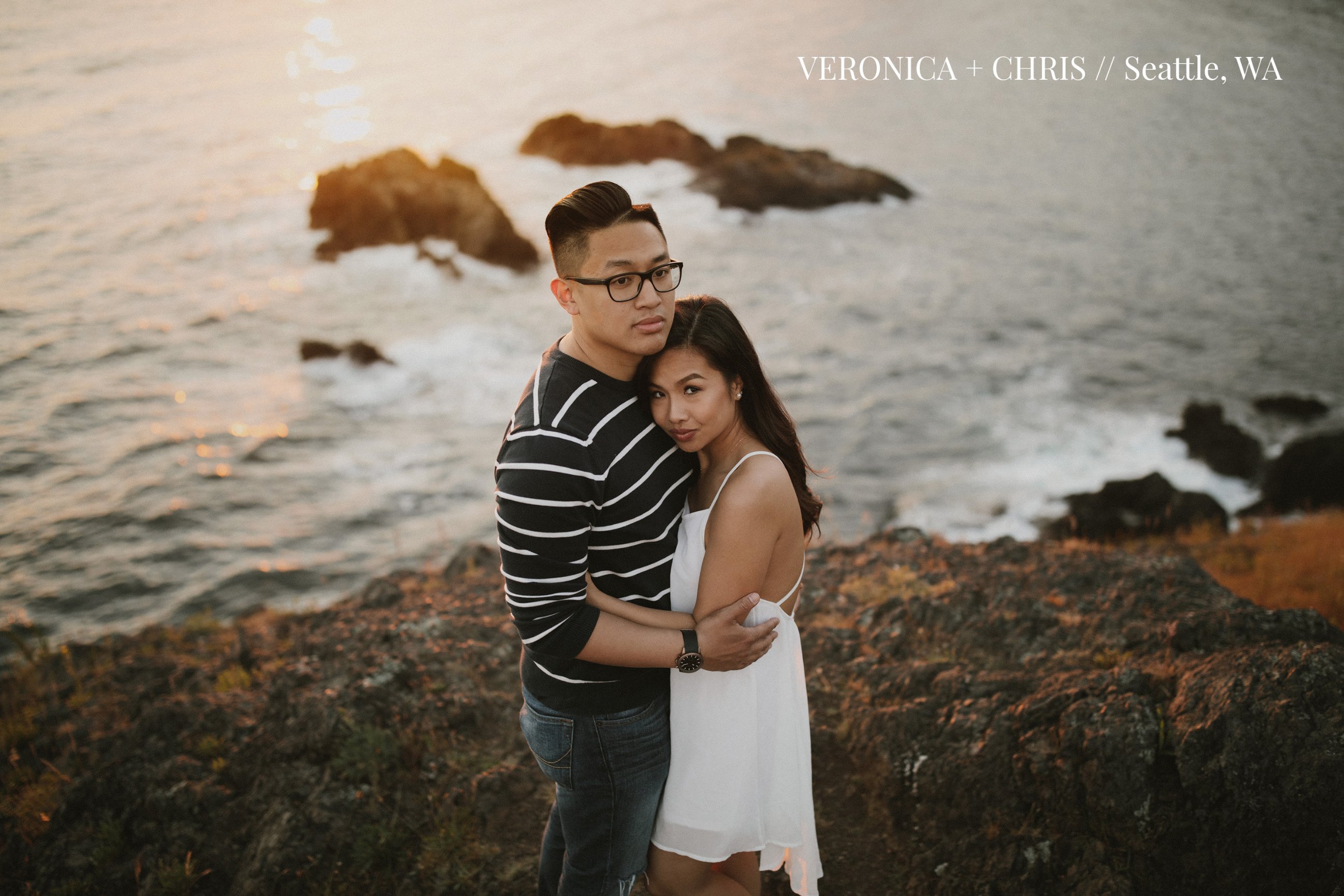 Before I did the "wedding in every state" thing, I randomly booked a wedding in Seattle. The week before I left, I made a Facebook post. It said, "I'm going to Seattle. If anyone wants to show me around or show me a waterfall, tell me your story." I targeted engaged couples, and it went nuts! People tagging and writing to me, and I had 40 inquiries before I knew it.

I realized I could flip the script. And suddenly, I'm choosing my clients.

I chose 2 clients who were engaged, and I dug a little deeper in the dialogue about their wedding. I inevitably ended up shooting their weddings. I did the engagement and I booked a wedding; one in India and another one in Seattle.

It's the long way around. Instead of getting booked on Google or being reached via a planner, it's an organic experience. But once that happens, they're much more invested. They get a better product, and I get better clients.
Let's talk a little about social media. We found this blog because of your Facebook post, and it sounds like social media is effective for your strategy.
I don't love social media, and I don't have a huge following. I'd rather tend to people who actually care than 10,000 who don't.
The way I get to do that is if someone finds me through a Facebook post and writes to me, then we get to have an organic experience. You pair Facebook with an in-person meeting where you get to know each other, and you're both grateful for the opportunity.
Someone once told me the quietest guy in the room gets all the attention. And people seem to be saying, "Who is this interesting guy who doesn't seem to be based anywhere but is traveling all over?" The intrigue gets you in the door – but it's the story, the travel, those are the benefits.
So that's my business model and it's not perfect, but it keeps it fun and exciting and I'm starting to check off a lot of places on my list. I'm not picky about the style of weddings. I'm trying to get as much diversity in general, whether it's geographical or style.
And I'd love to go global! A wedding in every country. Maybe one day.
Part of it is personal. I am kind of searching for home. Everywhere I go, I wonder if this is somewhere I can see myself and my family.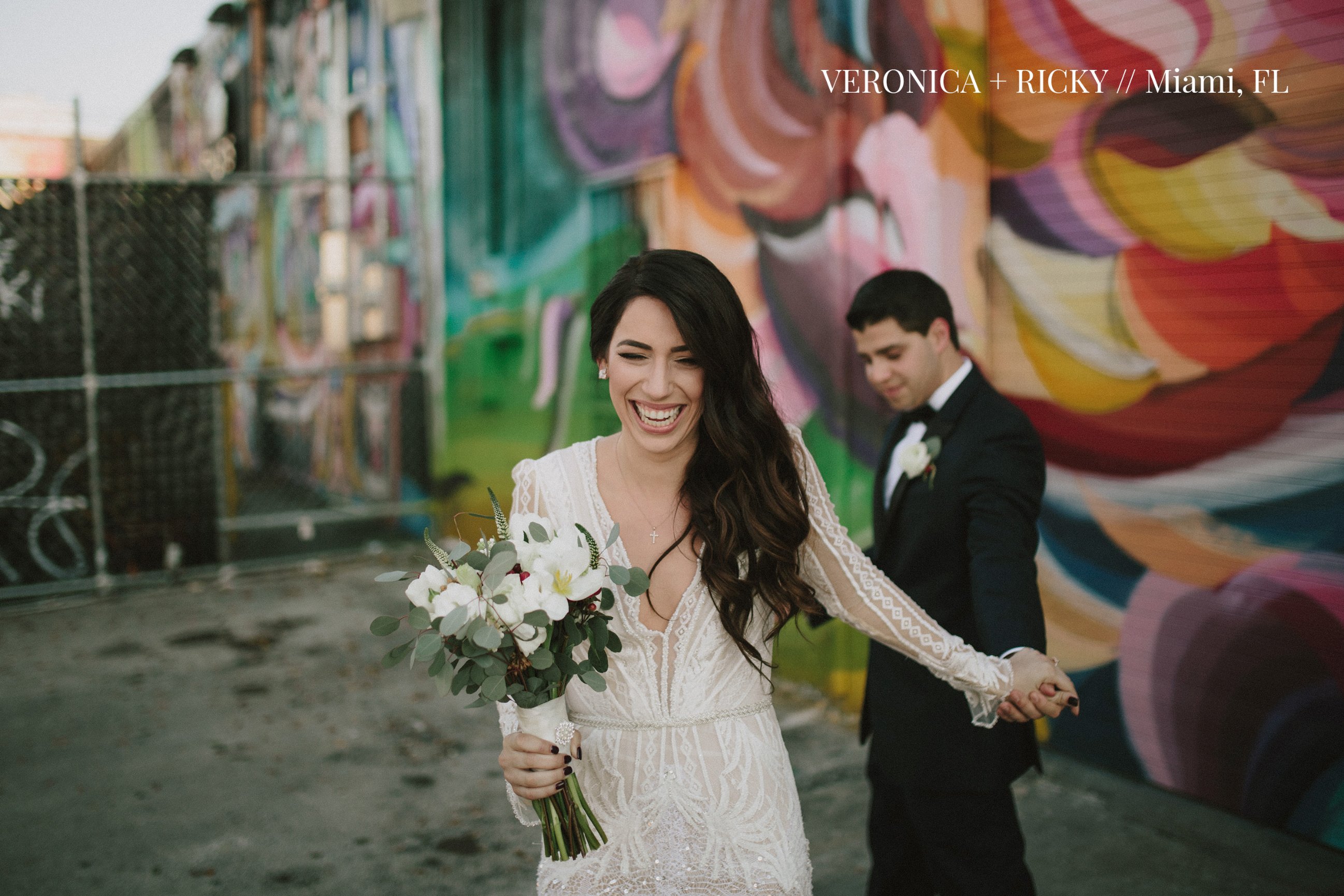 Joshua Kane Wood is a destination wedding photographer who hails from both Australia and the US. He is known for his dramatic and cinematic style and passion for storytelling. To see more of Josh's amazing work and connect with him online, visit joshuakanephotography.com.