Weebly is a well-known do-it-yourself website builder. How does it stack up to PhotoBiz?
What Weebly really has going for it is simplicity. But in that push for simplicity you often end up with a stripped down site with not a lot of functionality. And not a lot of personal help if you need it.
Because Photobiz was built specifically for photographers and their businesses, the platform includes more of the features photographers need to run their business. A robust store and online proofing. Marketing tools and photographer-centered designs. Plus, unlimited personal phone support with web & branding experts.
On the surface, Weebly looks like it has a more attractive price point – starting with free (but covered in Weebly ads) plans and working up to $25/month.
But as we all know, you get what you pay for.

If we examine what you actually get with a Weebly site vs. a PhotoBiz site, you quickly see that Weebly's pricing is actually higher for what you get.
Weebly has several pricing levels, while PhotoBiz is all-inclusive. If we're comparing apples to apples, we'll need to evaluate the Weebly Business plan against PhotoBiz Ecommerce.
(Why? Weebly phone support starts at Pro and Business plans. PhotoBiz offers unlimited phone support at all levels. And PhotoBiz doesn't charge or limit the number of products you can sell. Weebly's Pro plan is limited and doesn't include inventory management, coupons, etc.)
Now that we've got our contenders lined up, let's break down the details:
"Monthly" Pricing
The Weebly Business plan will cost you $25 a month… except that's actually *annual* pricing. There's no option to pay monthly. The closest is a 6-month plan, but then your website will REALLY cost $34 a month. Weebly doesn't tell you this until after you try to sign up. Sneaky.
PhotoBiz's annual plan breaks down to $30/month for ecommerce…. Cheaper than Weebly! Even our straight-up monthly pricing clocks in at $35/month. Basically the same, except you don't have to throw down 6-month's cash all at once.
Better deal: PhotoBiz
Domain/Hosting
Both PhotoBiz and Weebly will host your website for free.
Domains are another story.
A paid Weebly account comes with a free domain for a year. Free is good, right?
Wait! After that 1 free year, your domain renews at $39.95.
WHAT?! $39.95 for a domain name!?
PhotoBiz offers domains at $12/year. That's it. Simple. If you think about it after one renewal, you're already WAY overspending with Weebly. That's an insane markup on domains. Domains cost $10-$15 anyway… why!?
Better deal: PhotoBiz ALL DAY LONG
All PhotoBiz sites include a full-featured proofing tool. Free.
With Weebly, you don't get any kind of a functional proofing. That'll cost you around $10 extra each month with a different provider. Now you have two "websites" to maintain and two bills. Two passwords to remember. Another site to send your clients to – confusing and no fun.
Now the real cost of Weebly is up to $44 or more each month. PhotoBiz is still cruising at $35/month or less.
Better deal: PhotoBiz
PhotoBiz websites come with a landing page builder. Free.
A 3rd party landing page tool will cost you extra. Here's a list of seven different 3rd party landing page builders: none of them are cheaper than $29/month.
Now we're looking at $73/month for Weebly, still $35 for PhotoBiz.
And again, another 3rd party tool means more sites to maintain, more passwords to remember, and it's clunky. You should be driving people to your domain for better SEO and user experience. When you keep everything on your site, it's better for your business and your brain.
Better Deal: PhotoBiz
PhotoBiz includes Email Marketing, free to try with upgrades available. Weebly also has an email marketing tool called Promote, but which is better?
Both use templates, both are drag & drop design, both give you analytics, tracking, user import, and groups… so again, let's look at price.
Let's say I'm sending 1 email a month to 2,000 people. Or 2 emails to 1,000 each.
Sending through PhotoBiz will cost $18. Weebly Promote will cost $25.
Email pricing is tricky, and different providers price plans different ways – by list size, by how many campaigns you send (or both). Comparing your email needs is personal, because of all of these variables. In some cases the PhotoBiz model will come out on top of Weebly's, and for others the reverse might be true. For example, if you send to a list of 500 people, it's free for Promote, but will cost $5 for PhotoBiz.
But the important thing is to look at your needs personally and weigh them against the total real cost of using Weebly vs. PhotoBiz for your entire website.
Better Deal: Tie
At the end of the day, Weebly and PhotoBiz both sell websites. But here's the difference:
At PhotoBiz, we'll help you.
And not like, "Answer one question through email or chat" kind of help you.
We call our new clients before they even start building their sites to get to know them and their business. We use our knowledge and expertise to help you come up with a strategy for bringing your business online.
We help you create pages, navigation and layouts. We recommend content strategies that are good for SEO. And after your site is launched, we keep helping you as a permanent resource you can continue to rely on as you operate your business.
If you have questions or want help changing your website at any time, you can call us again and we'll spend as long as we need to getting it right.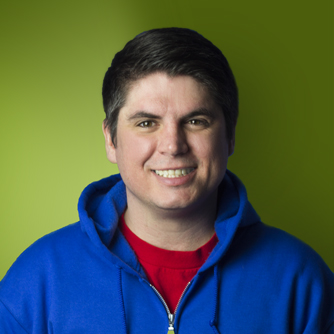 Here's John from PhotoBiz. He's here every day on the phones. He's on Facebook and he's friends with our customers. John's always answering questions, sometimes even into the night. Why? Because he stands by our product.
Melanie Anderson texts him about her site and guess what he does? He answers the questions. Because he's a boss like that.
Will Ted from Weebly do that?
No. No, he won't. Even with that premium price tag.
When it comes to service, PhotoBiz is unmatched. On Facebook, Weebly replies within hours. Photobiz, within minutes. There's a reason we have a 4.9 rating on Google and 4.5 rating on Facebook with more than 320 five-star reviews.
In short, Weebly is a fine builder if that's pretty much all you're looking for. But if you want extra features or personal help, PhotoBiz is a better deal hands down.
Next ... PhotoBiz vs. WordPress  >>