If you're anything like us, you know all to well the sound of an email hitting your inbox. It may not be the "You've Got Mail" announcement of yester-year, but the constant chime of a new message is just as familiar as your ringtone. And lets be honest...our inboxes are cluttered with emails from companies we ordered something from "that one time," which, in reality, was three years ago.
But what about emails from people who are interested in doing business with you? Do you find yourself mulling through the clutter of your personal email to find the important emails regarding your business? That's where we can help.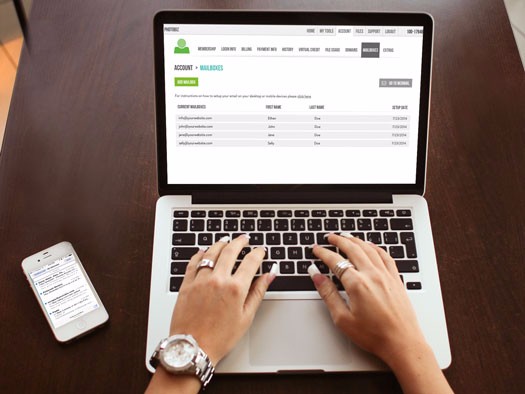 Today, we launched a new product called Mailbox. Mailbox allows you to separate your business email account from your personal account, while still using the programs you love like Mac Mail, or Outlook. Is it mobile friendly? Of course. Your inbox syncs with your mobile device for access to important communications from anywhere. Before we go any further, lets do a rundown of the other features:
Branded email address @yourdomain.com
25GB of data storage per mailbox
Suite of calendar, contacts, tasks, & notes for desktop version
Space to send attachments up to 50MB
Secure and ad-free
Backed by industry-leading Passionate Support
Are you coming to realization that your email account is more cluttered than your closet? Go ahead and log into your control panel and check out Mailbox. Clients will appreciate the credibility that comes with emailing a business with a branded email address. And you will get to experience the freedom that comes with having an account specifically for business correspondence and inquiries.