It is very important to create a Google business page to show you are a legitimate business. This will help boost your rankings and credibility within Google and can also provide users with more helpful information when searching in local areas.
What Is A Google Business Page?
When searching on Google have you ever seen the map with local listings and star ratings?
These are listings for local businesses that have created a Google Business Page. All of their helpful business information and links to and are listed in a special box within the search results.
Your listing can provide visitors with easy access to the most common questions they have about your business: your website address, hours of operation, contact info, reviews and more.
Having all of this information upfront makes your business more appealing to customers and helps usher them to your door faster! Claiming your business through Google also shows that you are a legitimate business, and Google will drive more users to you through search results over other businesses that do not have a Google business page.
Follow the instructions and fill in your business information. .Make sure this information is consistent across your website, social media accounts, and google business page.
2. Where are you located?
You must enter a physical address to verify your business. PO boxes are not allowed, but you can provide your home address if you do not have a place of business. In this case, you can hide this address from users so they can see your general location and not your actual address.

If you want to hide the address, select: "I deliver goods and services to my customers." And then select: "Hide my address (it's not a store) Only show region."
3. Delivery Area
"Deliver in person within region, city or postcode" will allow you to add multiple zip codes to cover all service areas.

"Deliver in person within a distance from business" will allow you to select the general radius around your address you service.
4. What kind of business do you run?

Search for and select the category that best fits your business to target the right market.
5. Make Connections

Add your Phone Number & Website for users to easily contact you. (The more information you give, the more beneficial your listing will be!)
6. Verify

Once you verify your information and complete this listing, Google will mail you a postcard with a code to verify your listing and location.
This will take up to 5 days to receive.
7. Customize your Listing

You do have the option to customize your listing with a logo, images, hours & more. This is a great way to provide more to your users, draw more attention to your listing, and brand properly.
Again, the more information provided the better response your listing will have!
What to do after it is created:
Just creating your listing will boost your credibility with Google and will significantly help your ranking opportunities. To push this even more, have clients leave reviews directly on this page to show Google you're not only a credible business, but you have customers who are happy with your service, too!
Look out for my next blog post to see some creative ways to push customers to leave reviews for your company!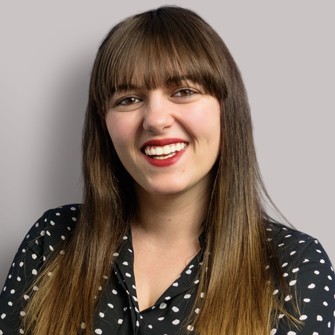 Molly M.
Google Certified SEO Marketing Expert
Molly M is Google Analytics (GAIQ) certified and has a technical & creative background in web design, business administration, SEO and digital marketing. Having 2 degrees in Business Administration with a focus in marketing, Molly is able to provide creative strategies to improve both your online presence and the confidence you have in your business.
Want our SEO team to review your site?
With SEO GO, we'll guide you through fine-tuning your content, crafting effective metadata, and building a digital marketing strategy. Let us give your business a boost!