Professional photos are a must-have for your product, portfolio, and "about" pages.
But when it comes to your blog, newsletter, and social media posts you need to drum up quick shots that are still relatively attractive. And that's where you put down your DSLR and let your iPhone camera come out to play.
The key to balancing speed and quality with iPhone photos is to use a solid image editing app. There are thousands of them out there, so to make the decision easier, here top 5 apps  every serious "iPhoneographer" should have:
Stock Camera Replacement:
Price: $Free (Offers in-app purchases)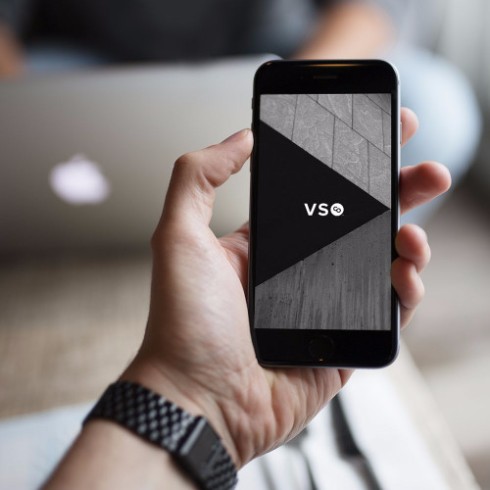 VSCO Cam® has been in the App Store for several years, and has risen to become one of the top grossing apps of the Photo & Video category.
This is no surprise. VSCO Cam has an impressive feature set, range of control when shooting images, and the vast array of presets offered for processing images makes it an ideal stock camera replacement app for photographers.
My favorite features of VSCO Cam include the advanced camera controls that it provides for the user, including Manual focus, shutter speed, ISO, and exposure compensation.
You can also adjust focus and white balance individually, increasing the amount of creative control over your image. The feature that differentiates VSCO Cam most from its peers is the amount of beautiful presets offered within the app for processing your images that emulate the aesthetics of analog photography films and techniques (available both for free and as in-app purchases).
VSCO Cam is developed by it's parent company Visual Supply Co, a leader in creating high quality presets for traditional image editing software, so it's no wonder why the app has some of the most beautiful mobile presets on the market.
For Editing Portraits or Selfies:
Price: $3.99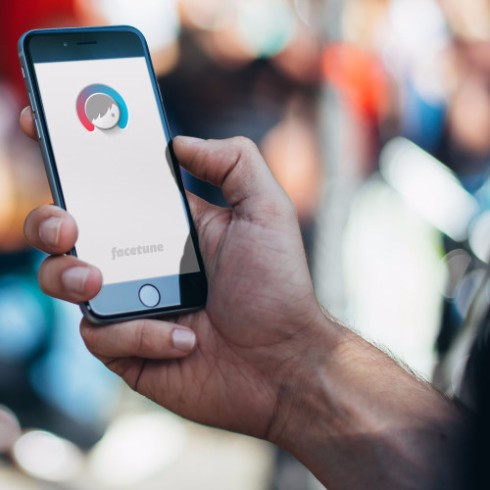 If you've ever wanted to do any sort of retouching on a portrait or selfie, then Facetune is the app for you. Since it's release, it's advanced tools and remarkable accuracy have resulted in Facetune rising to a #1 ranking in the Photo & Video app category in 127 countries.
This app gives you the ability to perform advanced retouching edits like skin smoothing, makeup application, focus adjustments, teeth whitening, eye color adjustments, even reshaping facial structure, and more, all with a single app!
Yet even with all those features, the best part about Facetune is how easy it is to use. Its interface is very intuitive and the user onboarding process is extremely helpful and informative.
For Adding Textures or Grunge Effects:
Price: $1.99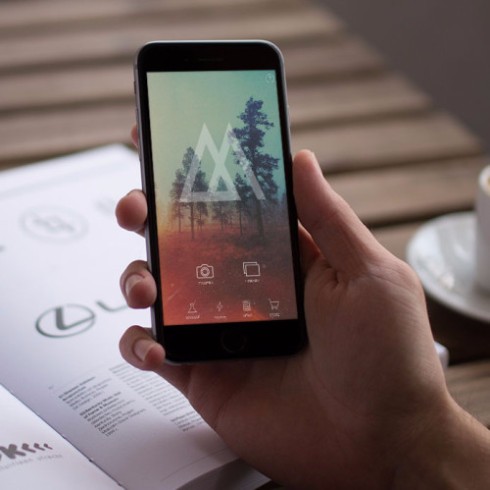 Mextures is an app that has been out since 2013. Its newest release in March of this year brought some great new features, like Live editing, an in-app store with bundles of formulas and textures, and a slightly redesigned interface for easier navigation.
This app's purpose is specifically to add texture, grain, gradients, light leaks, and other grunge elements to your images in seconds. That differs it from some of the other apps on the list.
Mextures is truly unique in that it has a non-destructive workflow that allows users to make edits and fine-tune their adjustments at any point during their edit. In addition, users can also save their edits as "Formulas" for future 1-click use. There's also more than 200 included pre-made formulas created by guest artists, as well as an "inspiration" section within the app.
For All-Around Editing:
Price: $Free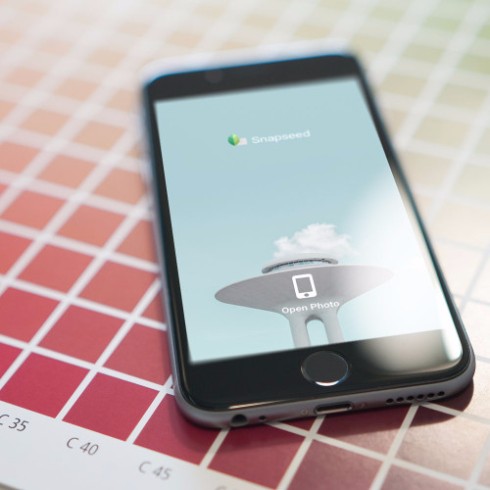 Snapseed is a solid multi-purpose editing app. It allows you to quickly make a variety of edits to your images with its simple, easy-to-use workflow.
Even though Snapseed has been in the App Store since 2011, it is still one of my go-to apps for making any quick edits to images before posting to a social media site from my iPhone.
In 2012 Google purchased Nik Software, the development company behind Snapseed, and just last month, the app had it's first major update with it's 2.0 release. This update expanded Snapseed's already great lineup of editing tools, adding features such as a non-destructive editing system, spot healing, lens blur effects, perspective transformation, and an entirely updated user interface.
Those updates, coupled with Snapseeds's "free" pricetag, make it a must-have in my book.
Price: $3.99
 This app is a relative newcomer to the scene, making its premiere only a month ago. Yet in just a few short weeks it's made quite an impression, even becoming an Apple Editor's Pick.
In my opinion, it's one of the most powerful and feature-rich image editing apps currently available in the App Store. If I had to describe Enlight in one sentence, I'd say that this powerhouse app is what other "All-in-one" photo editing apps aspire to be, while remaining extremely user-friendly.
While Enlight combines normal image editing tools like brightness, contrast, exposure, details, etc, it ups the ante with easy-to-use Curves adjustment. Plus, every tool has built-in masking so the user can seamlessly blend any effects they've applied.
Enlight allows the user to add a variety of artistic effects like filters, text, drawings, and more to the image. One thing I love about Enlight is that every time I open the app I seem to learn something new that it can do that replaces another app, yet it's interface is intuitive enough that I've never not known how to do anything within the app.
---
So, that's a round-up of the top 5 favorite photo apps that increase the productivity of your iPhoneography editing workflow. With the 120+ photography apps I have installed on my phone at the moment, it was tough narrowing the list down to a just a handful!