It was a dark and stormy night…
(Actually it was a sunny morning here in Greensboro… but...)
IT WAS A DARK AND STORMY NIGHT
And John got a call from a woman who had just experienced a photographer's worst nightmare.
She had a Zenfolio site and discovered that Zenfolio had sold (on her behalf and without her knowledge) an album of un-retouched wedding photos directly to one of her customers.
Even worse, Zenfolio had given her a paltry sum for her hard work – less than $100.
The most horrifying part? This photographer DOES sell albums – at a much higher price and as part of a larger package.
She lost literally THOUSANDS of dollars on this deal. And she wasn't even aware that this could happen!
She had been automatically opted-in to this practice by Zenfolio, something she never would have agreed to if she had been aware of it.
Many photographers have fallen prey to this practice. Earlier this year Zenfolio pushed forward with this initiative, selling albums directly to the clients of their photographers – essentially making themselves DIRECT COMPETITORS of their own clients.
Absurd. Horrifying!  
But this follows in a long tradition of website providers levying sneaky fees, commissions and charges to nickel and dime their customers.
Zenfolio not only charges 7% commission on vendor-fulfilled prints… but also on all SELF-FULFILLED prints! 
Charging commission fees on work you do yourself? Why do they do this!!?!?
Well, we'd like to hope they're not outright monsters.
But this whole business model is based on getting as many people through the door as quickly as possible – any way possible – and then making up the difference with a bunch of sneaky charges. Many website providers fall into this trap.
$1 websites!  $6 websites!  FREE websites! 
There's that saying: "You get what you pay for." And it's certainly true for websites.
With a cheap website, most times what you end up with is:
1.  A cheap, vanilla website that looks crummy… since it costs pennies
2.  No help or support (you get what you pay for)
3.  Commission fees on any sales you make
4.  Extra charges for extra features
5.  and a sad, hollow feeling
The thing about PhotoBiz, is we set out to make our customers happy.
Overwhelmingly happy. Ridiculously happy.
It's baked into our DNA: to actually help customers, give them great-looking and useful tools, and to charge fair, transparent prices.
WITH ABSOLUTELY NO COMMISSION FEES. EVER.
A PhotoBiz site will run you $25 or $35 per month. That's it. No commissions, no extra fees or surprise charges. One flat price that includes everything.
Everything comes with your website:
Proofing

Forms

Invoicing

Client Database

Email Marketing

Landing Pages
Client Messaging

Mobile App

Point of Sale 

Online stores with inventory tracking, reporting, payment, and mobile Point of Sale.
It's a lot of stuff! More than you'll find almost anywhere else.
Wix, Weebly, Squarespace, etc. don't give you a viable proofing option, so you'd have to purchase that elsewhere. Forms, CRM and Marketing tools, too, are not always standard! When you compare our platform to competitors' similar package levels, we actually emerge as a cheaper option.
And we have a ton of templates that are easy to customize to look phenomenal. Plus custom design options if you don't have the time.
And your website comes with actual support. Real live experts that can actually help you as much as you want, anytime you want.
We work hard to make sure everyone knows our phone number! Here it is:
We're here 9-8 (Eastern) Monday-Friday, ready to tackle all of your questions about anything and everything. From the design and content of your website to your social media and marketing efforts.
We're here for your success and want you to succeed.
Zenfolio, Squarespace and others don't even have a phone number for you to call. (Scary!) We don't want you to be alone out there.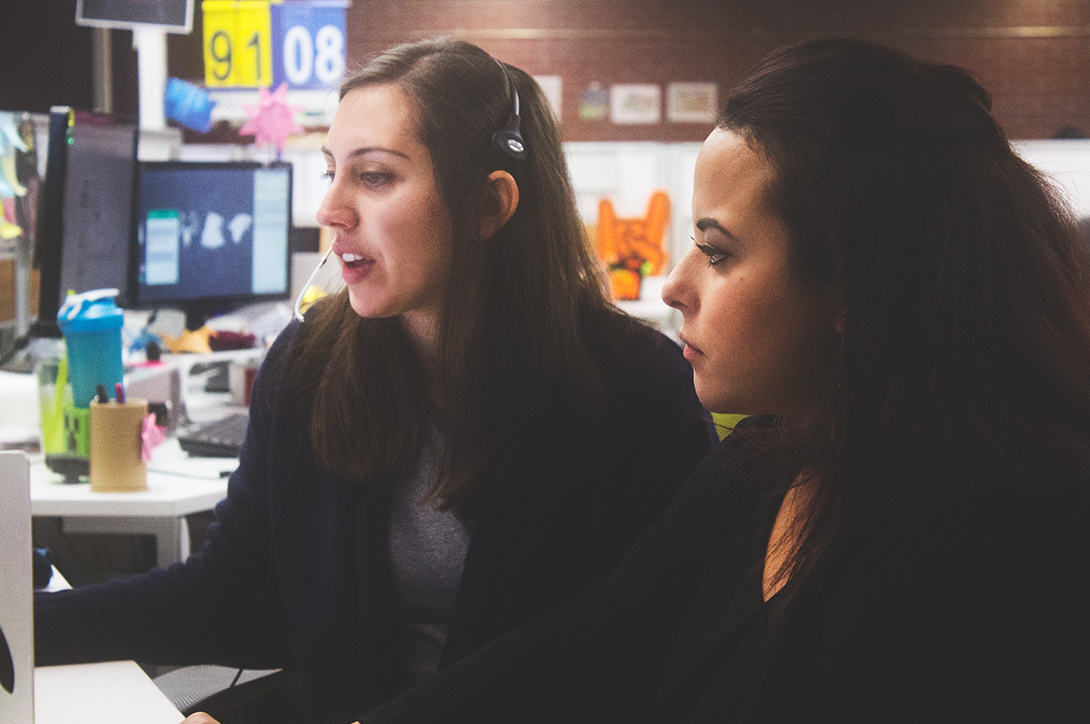 When we heard this story, we were shocked and appalled that a company would treat its customers so poorly.
It reminded us of why we exist in the first place, and why we set up our business model the way we did. We wanted to be a friend to photographers and support their businesses the best way we can: by offering loving, consistent service, transparent pricing, and all the tools they need in one place.