Your PhotoBiz account gives you many tools to create an all-in-one solution for you to have a great website and run your business online.
Let's look at 5 different ways you can get paid with your PhotoBiz account with these built-in tools for IPS (in-person sales) and Online Sales.

Capture information for a personalized invoice OR take a 1 time payment
The easiest way for clients to pay you is with Form payments. Previously we've covered how easy it is to accept payments via the Form & Contract Builder you have included with your account.
For example, when your client signs a model release contract, they can go ahead and pay their session deposit at the same time.
Forms also capture and build your database of sales leads and client information. This is probably one of the most overlooked aspects of the Form builder, and opens up doors for you in the future to easily send your clients marketing campaigns or personal, line item invoices.
By including the "Billing Address" on your Form (in the "Contacts" section), you can record all the information you need to send your client invoices with just a few clicks of the mouse.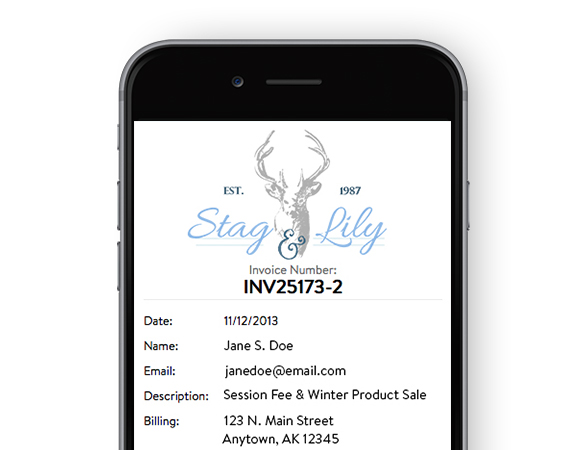 Invoices give you the most flexibility when accepting payments from your clients.
Your customer can pay online, or they can pay you in person with a check or cash. You can even customize the invoice to allow for partial payments and set a payment due date for your client as well.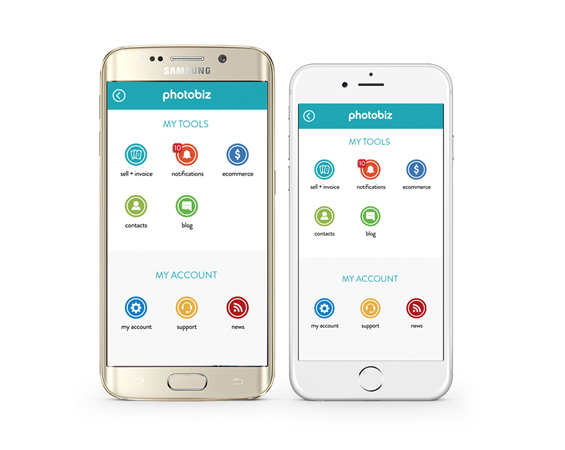 If you haven't already downloaded the PhotoBizToGo app, stop reading right now and do it. Right now.
There are many features built into the app that give you the ability to manage your clients and account on the go.
You can accept payments via the PhotoBizToGo app if you're meeting with your clients in person. By using the app, you ensure that your in-person payments are included with your online sales. That way you only have 1 set of books to keep up with.
The next two (2) options are for our clients that are also using PhotoBiz ECommerce.  
via ECommerce
Registrations are ideal for scheduling and getting paid for Mini Sessions.
You can also use Registrations to organize workshops, classes and events, too. Registrations will collect all of the information from your attendees, log it in the database, and include a payment due date.

If you're scheduling a session or having any other kind of event, Registrations is an easy to use tool that helps you get paid in a timely manner.
via ECommerce

Do you offer packages or sessions for a flat rate and get paid upfront? Services are perfect for you.
You can setup your ecommerce to allow your clients to go to your website, review your price points, and pay for your service right through your website.
As with all sales you complete through your PhotoBiz account, there's no waiting around to get paid and there's no extra fees charged to your business because of a commission.
Want to know more about getting paid with your PhotoBiz site or which tool is best for you? Give us a call at 866.463.7620, and we'll get you set up with a payment strategy that works for you and your customers.