A little over a year ago, PhotoBiz, and our sister organization Zibster, rolled out a Partner Program that allows you to build websites on the PhotoBiz and Zibster platform for your own clients. Partners get access to a special dashboard for creating and managing client sites on our easy-to-use builders. You get to design without worrying about a billion plugins because PhotoBiz is an all-in-one platform. Plus, our Passionate Web Consultants and Partner Advocates are available to support you live over the phone while you build. Our Partners have created more than 200 new PhotoBiz and Zibster sites for their clients since the Partner Program launched. And this year, we want to help our Partners get even more of their clients online.
With PhotoBiz and Zibster, it's never been easier to earn money from home by building and launching sites for friends, neighbors, photography clients, and local businesses. But don't take our word for it — we asked current Partners to tell us all about how being a Partner has helped their business grow. Check it out:
When her previous provider wasn't meeting her needs anymore, Christine came to PhotoBiz for help moving her clients onto a more full-featured and easy web design platform.
"In the last few years, my photography business has slowly evolved into photographing more businesses and even helping new companies set up their websites. Obviously, I have had to educate myself on how to design and put together websites. PhotoBiz has been a tremendous help with navigating me through some of the unknown. I have even been able to take a brave step in my business and mainly focus (no pun intended) on the web portion of my business. Working with PhotoBiz is like having a technical support crew in my back pocket while I get to do what I love, which is design, photograph, and take care of my client's needs."

— Christine Cousart, Copper Coin Design
Kate Loose uses PhotoBiz to offer clients like Gaugler Angus Ranch a website alongside her photography packages, knowing that with us by her side, she can increase the value she's offering her clients and take home extra income.
"I've been with Photobiz for almost 10 years and I have enjoyed being able to design and control my own site. The best part is customer service. I'm a one-on-one type of person and I love being able to call when I have a problem or an idea that I need help with. Because of the fact that you can talk to someone on the phone at Photobiz (I know them all by name), I feel completely comfortable building a site and then turning my clients loose to make their own changes as their business grows. I love being able to take the photos that I have shot for a client and build a website around those images. The templates are very professional and the styles are up to date as well. It has afforded me some extra income in the slow season and allowed me to offer one more service to my clients."

— Kate Loose, Seven Diamond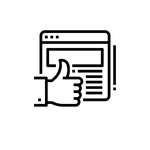 6-month Grace Period to Build
You get up to 180 days to build each website without paying a membership fee. Once you launch a site, you can pick a monthly or annual plan that either you or your client pays for.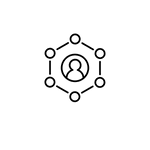 Client Dashboard
Manage all of your client sites from one convenient dashboard.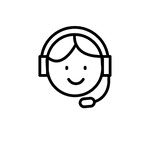 Superior Support
Let our amazing customer service support your clients once you launch their site, or you can continue to support your client for as long as you'd like.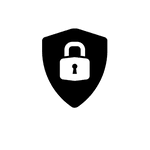 Security, Speed, & Hosting
PhotoBiz is the fastest website platform on the planet, with Universal SSL and 99.99% uptime.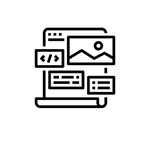 Fast & Easy Design
Start with the template of your choice and use our easy drag-and-drop builder to customize the site as much as you need.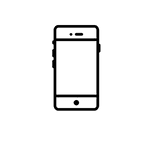 Automatically Responsive
No extra work needed to make websites phone or tablet ready. Our builder automatically adapts to any size device.
As a Partner, you have a whole team behind you, invested in seeing you succeed. It's easy to get started. Just let us know you're interested and one of our Partner Advocates will give you a call to talk about whether being a Partner is right for you and set up your Partner Dashboard. From there, it's as easy as clicking a button to get started. Our award-winning Passionate Support® team and Partner Advocates will be right beside you every step of the way to help you out with everything from tips for marketing yourself to designing for clients to launching sites. Interested? Let us know.