Managing a business can be a lot of work. Depending on the size of your team, you may be responsible for finding customers, marketing your business, keeping track of finances and taxes, and more. Then when you're done with all of that that you still need to manage your life outside of your business and sleep. The freedom to set your own schedule that comes with being an entrepreneur can be both a blessing and a curse.
PhotoBiz can help with the online components of your business, particularly your website. 
We designed our Pro Services to take the stress of building and managing your website off your shoulders. We have a collection of services to help web novices to experts, as we know everyone could use a little help.
In this article, we'll go through how our services can help you stay focused on your business without compromising your vision and maybe even get to bed a little bit earlier.
PhotoBiz Pro Services can save you time
Time is important to everyone. How you apply it is up to you. Our Pro Services are designed to save you time on web design, marketing, and more. Let our in-house experts handle projects for you. Check out our services: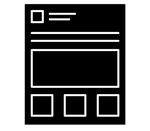 We put together your site on one of our templates, you just give us the content (images and words).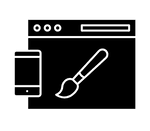 We'll design your dream site on our platform.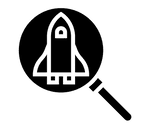 Our experts create a gameplan for you and set up your pages for search engines. Ongoing monitoring is available as well.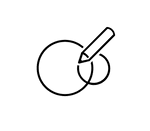 We'll capture the essence of your business in a single logo design.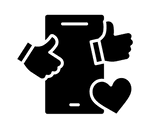 Our experts will set you up on social media so you look professional on all your channels.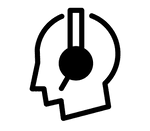 Hire us to manage your website updates and online marketing needs.
Our Pro Services can help bring your ideas to life, freeing up your time for other projects. We want to help you have more time to focus on your clients. 
Think about all the things you could be doing instead of designing your website or figuring out what the best way to be found on Google is? It's okay to ask for help and I think that's something many entrepreneurs struggle to admit to themselves. Let our Pro Services help you and your business!
PhotoBiz Pro Services can save you money
If these services cost money, how can they save you money? Well, it comes down to cost. The cost of our Pro Services is a fraction of the price of working with many freelancers and agencies. For example, our Custom Site design service is $1,500. Most custom site designs are upwards of $3,000 (or more). Building your dream site shouldn't break the bank. Let us help you meet your goals and save money in the process. 
We've been in the website industry for more than 16 years. We know how rapidly it changes and how businesses need to stay agile to gain customers. That's why we offer our Pro Services at affordable prices and offer them exclusively to our clients.
PhotoBiz Pro Services pairs you with trusted professionals
Our team of experts is selected for their excellent people skills and experience with business planning and web design. We then train them to provide Passionate Support® for our suite of tools. Combined, our Pro Services team has 30+ years of experience in design, SEO, and marketing. 
Our team is dedicated to supporting our clients. Our goal for all of our services is to complete them within 30 days. The actual timeline is dependent on how quickly we receive information and feedback from you, but you can rest assured that you won't be waiting on us. We've heard many stories from clients who come to us after waiting for a year or more for their site to be built and the designer never finishes it and sometimes just outright disappears. That's just not right.
With our Pro Services, we're here for you through every step of the process, Monday-Friday 9 AM-6 PM ET.  And even after your Pro Service is complete, our Passionate Support® team is here to help answer your questions. Give us a call at 866.463.7620 to see for yourself.
If you can hire a professional to help your business, do it. It's one of the best things you can do not only for your business but also for your own self-care. Everyone deserves to have the best online experience possible. PhotoBiz accomplishes this by having outstanding support and affordable expert-level services available at competitive prices. If you're looking to buy back your time and let our team of experts help you, give us a call today at 866.463.7620. We're ready to help you focus on your clients, while we deliver quality services for you and your business.