Being a photographer means your entire business revolves around the art of imagery. This fits in perfectly with your website, because professional images will give your business's home online a more polished look.
It's important to stay focused with the images used on your website, so we have three simple rules for using images on your website: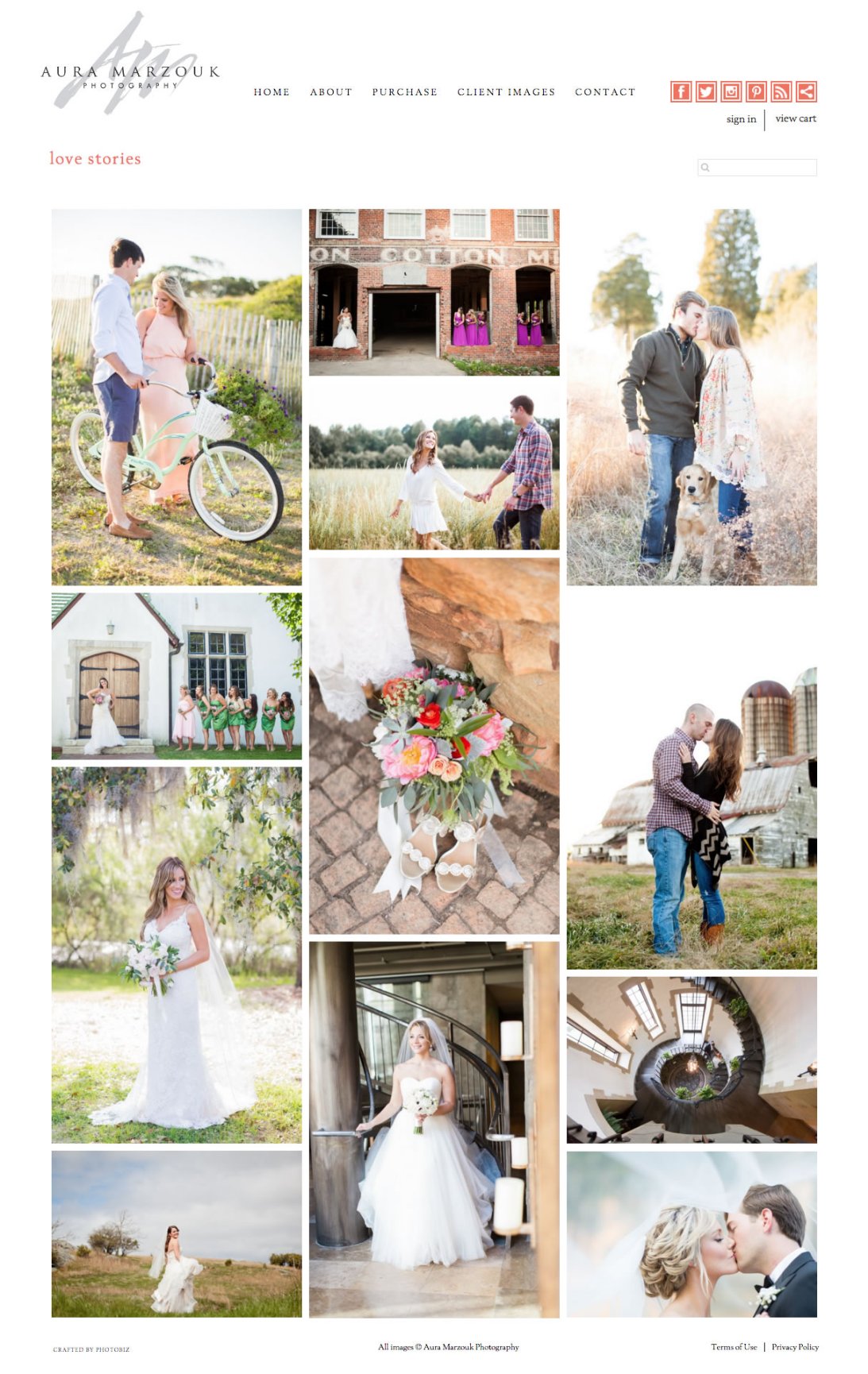 1 - Don't Go Overboard
It's likely that you have hundreds and maybe even thousands of awesome images in the archives you've saved through the years. When it comes to your website, you'll need to pare down the collection of images you show in order to keep visitors moving through your site.
For your home page, choose 7-10 images that really show off who you are as an artist. Visitors won't be overwhelmed with a never-ending set of photos, and will entice them to click through to other pages of your site in order to see more.
In image galleries, it's ok to have 15-20 images per gallery. Separate the different types of photography you want to showcase and pick 15-20 of your favorites from each type.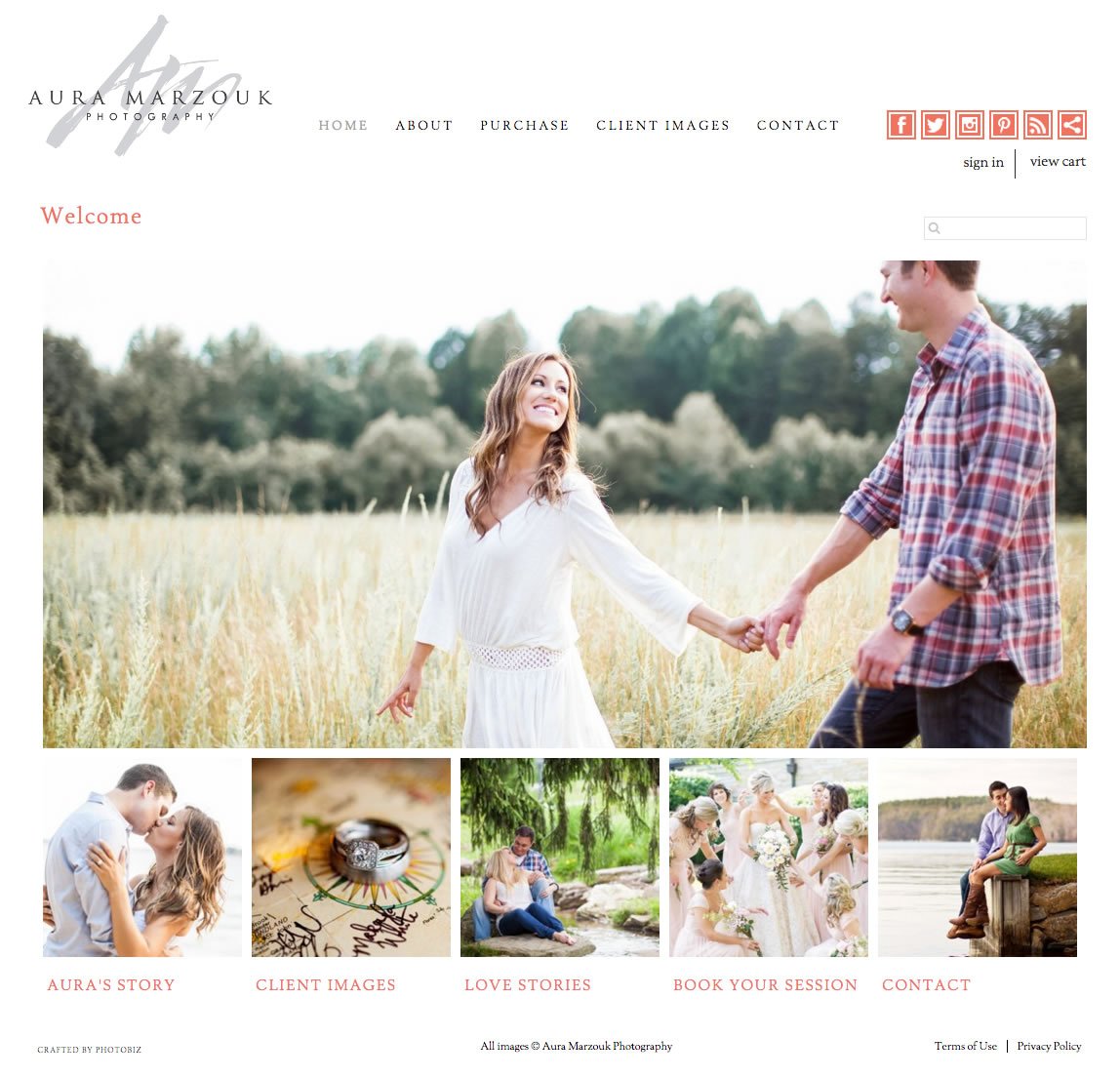 2- Show Your Signature Style
As an artist, you have a uniquely individual style that comes with your craft. With your home page especially, show the images that really define your style of shooting. Often clients are imagining themselves in the images they see.
Allow clients to fall in love with your work, by keeping the images centered around people, and true to your signature style.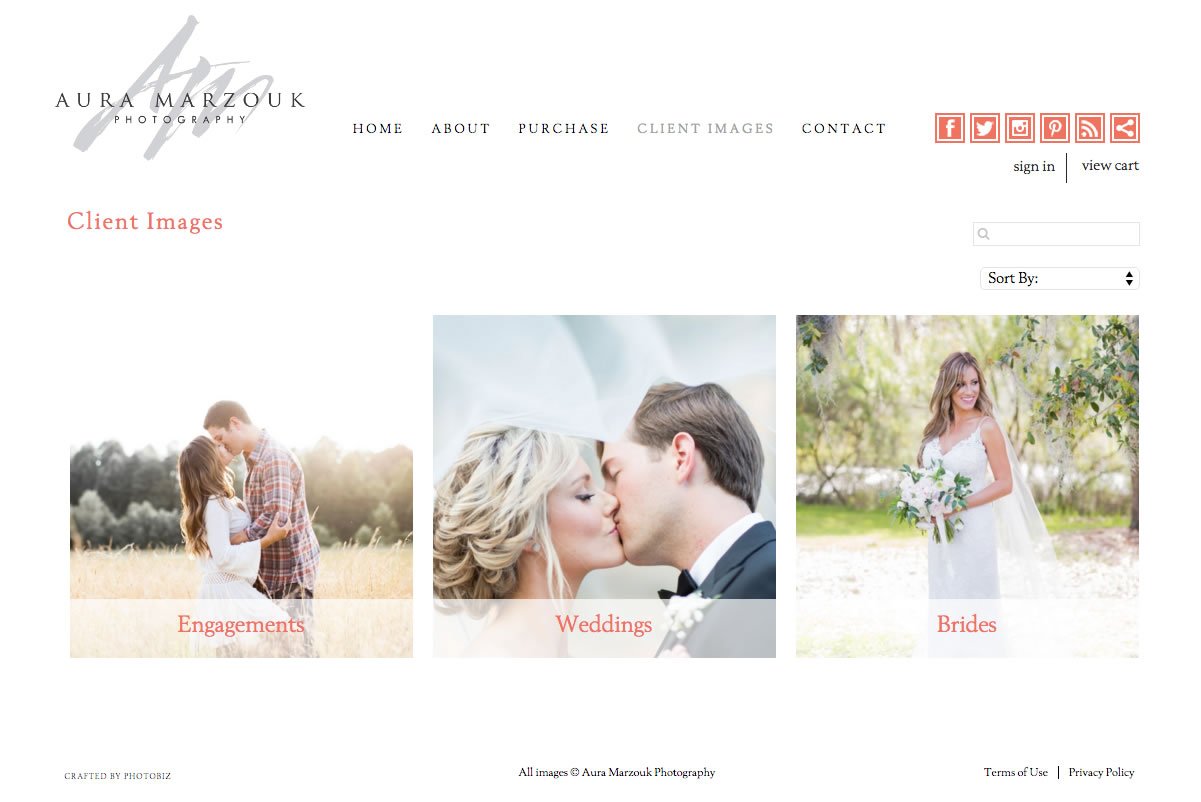 3- Play To Your Strengths
Photographers often find themselves wearing many hats. You may be a portrait photographer that shoots a wedding once in a while. Use your website to show off your "bread & butter" - or - the type of photography that pays the bills.
If you're the portrait photographer that has no desire to shoot the occasional wedding, don't show wedding photography on your website. Keep everything focused on what you want to shoot the most, and what is most profitable for your business.