One of the most common questions we get is: "how customizable are your designs?"  
All of our designs are customizable to match your brand and your style without you having to know how to code or be a web designer – with the option of inserting custom CSS, JS, & HTML for more advanced users.
What's great about using PhotoBiz is that you can use all of our template designs and change them whenever you want. And you're always getting new ones added, too, so you can keep your design really current. 
We've talked about how easy it is to give your site a fresh new look in 10 minutes, this article will take a closer look at the different tools you have to give your site it's own look.  
Here's how you can customize your sites look and feel to match your vision:

The first thing I want to show you is the the "Custom Page" because it is the most powerful page in your site builder. You can use this page for anything that your website might need, whether it's an information page, a gallery to showcase your work, or even your home page.
You can have a great combination of video, information, images, banners, and call to action buttons.  You can even add parallax to your site with the FX banners block.  
You can change your font to any of our royalty free, mobile friendly fonts. We even offer Google Fonts. Choosing your font is one of the most important things you can do for giving your site it's own look and feel.  
More importantly, choosing the right font is critical for making your site user friendly for your visitors and clients.  Check this guide we have for picking the perfect font for help when it comes to choosing your font.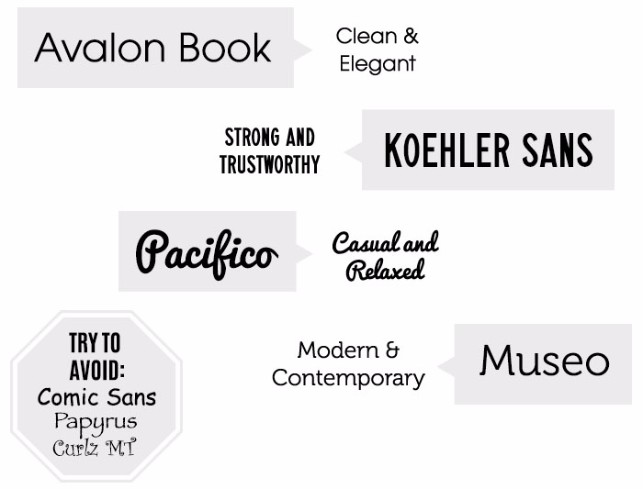 Did you know that you can change the layout of each one of the pages in your website?  
That's right, all your pages can have whatever look and feel you want for them.  You only need to be able to point and click your mouse to make the changes too, no need to deal with troubleshooting code.
For example, your galleries pages have 16 different layouts you can choose from, each page in your portfolio can be tailored specifically to what you want and it's done with a click of the mouse.  Keep that in mind as you look through our samples, any of the page layouts you see on one design are going to be available on other designs as well.
You can change every single color you see on your design to match your brand and style.  You can even create multiple color schemes so that it's easy to change up your site based on the time of year if you want.  Check out how easy it is to adjust your website color scheme to fit you. 
For clients who are more tech savvy and advanced when it comes to custom coding, you can insert your own custom CSS and JS into your PhotoBiz site.  
Custom CSS is powerful and allows you to truly go in and tweak items that you want.  This can range from re-ordering pages to insert widgets into your site.
We also have the option for clients who don't want to do it on their own. Our team can do it for you!  
The designers at PhotoBiz can build you a truly custom website (that you can still update and manage on your own). Check out some recent clients who decided they wanted to let us do the work for them and focus on the other aspects of their business.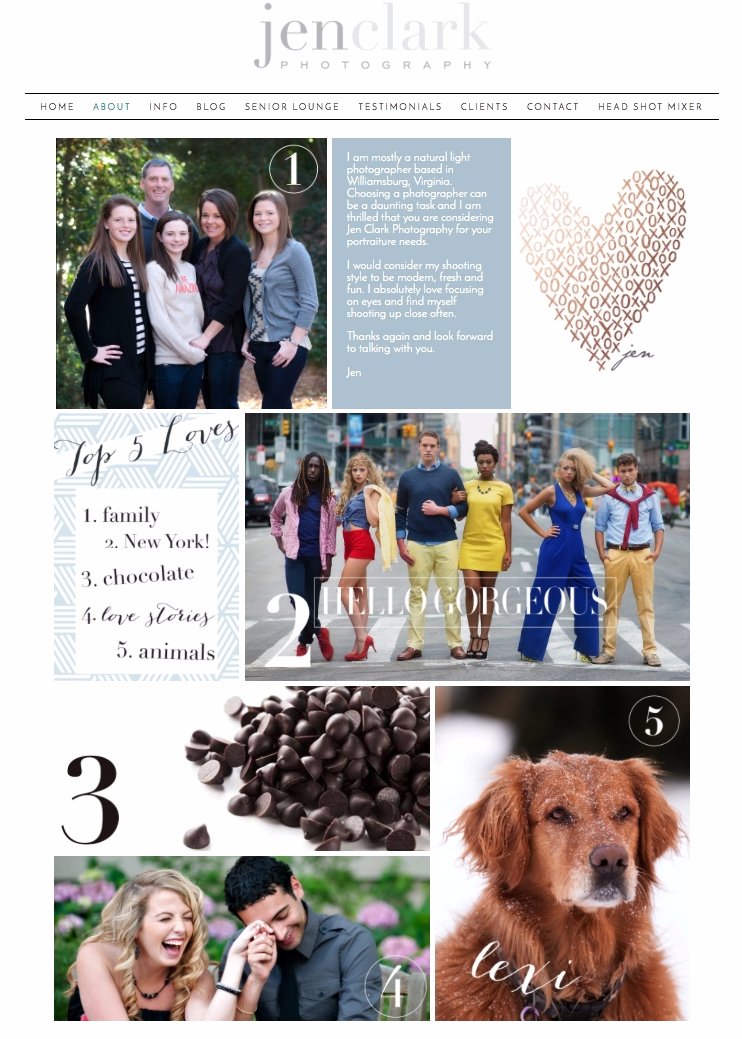 As always, don't hesitate to call us at 866.463.7620 if you need help or have questions about your website.  On top of all the great bells and whistles you get with your PhotoBiz membership, you have our team of experts to help you out.