Let's talk about Landing Pages. What are they? How do I make one? How can they help my sales, promotions and lead gen? Well, let's think through it:
When you send an email or promote your offerings on social media, what happens after the pitch – after the first click? 
Obviously, they head to your website to complete the sale, submit their info, or register for a session. But consider user experience. How closely does the page they land on match the information they expect to see? Is the transition jarring? Does the page naturally flow from Offer to Completion? 
You can help improve visitor confidence and secure more successful conversions by tailoring the page they see to the information they expect with a custom landing page for each promotion, sale or event registration. 
LANDING PAGES LET VISITORS KNOW THEY'RE IN THE RIGHT PLACE IMMEDIATELY, AND LEAD THEM TO THEIR NEXT STEP.
The more focused your offer, the better. Instead of dumping visitors on your home page or online store, you can lead them through the logic of a single offer, the benefits, and a strong call to action.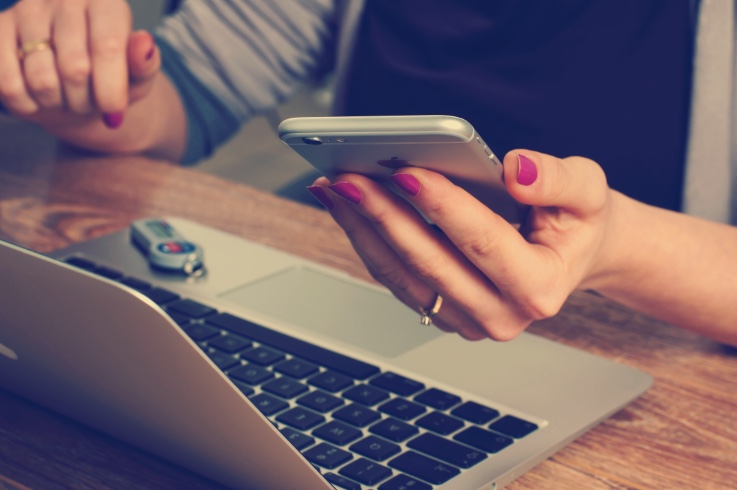 FEWER CLICKS, MORE CONVERSIONS.
It doesn't seem like much to ask, to simply click a button or two. But it can be the difference between a campaign that succeeds, and one that gets lost in the shuffle. 
Every time we force a client to click a button to "see more, read more, or sign up," you typically see a 30-50% drop off for each click. The answer? Streamline your messaging so users can complete their request simply and quickly, all in one place. 
THE GOOD NEWS? LANDING PAGES ARE EASY TO MAKE!
Let's take a look at some examples of how to make all kinds of easy, focused landing pages to collect leads, close sales, and register for events or sessions.
---
Scenario #1: Sales
Selling something special? Several somethings? I am! It's 50% off for a limited time. But how to get the word out?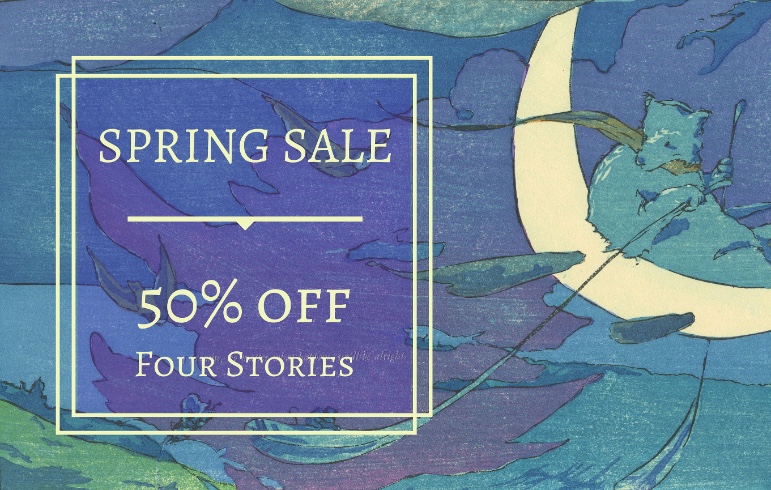 I could put a banner on my website, but only folks who already visit my site *and read it* will know. I want to bring new customers to my site. And I'd like to make the page look really special so visitors will know this is a big deal. 
Let's start by building a quick landing page for our sale. Head over to your Marketing tool and select a template to customize. Drop in your images, messaging, buttons, brand colors and logo.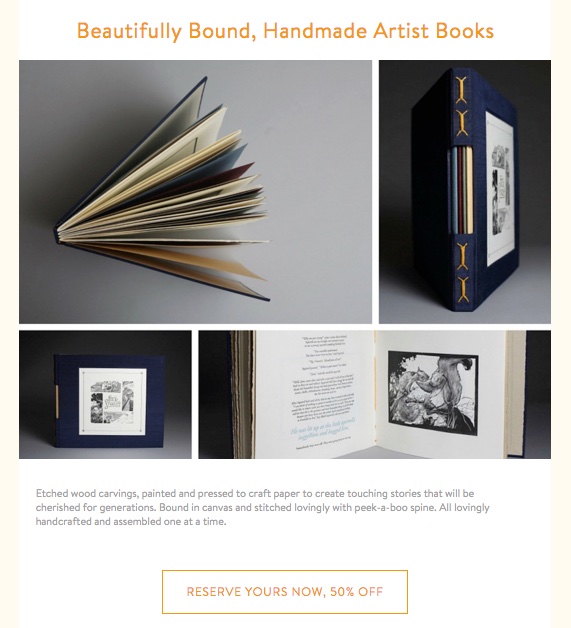 Once you have a page you like, you can post to Facebook by clicking Share. Even better, you can send the page straight to the people most likely to buy – your current clients and interested leads. Email by clicking Send, then select the contacts you want to reach. Easy. 
Now you can track who clicks and completes the sale using built-in analytics. Your landing page also lives on your domain and will be indexed by Google, so even more customers can find you through organic search.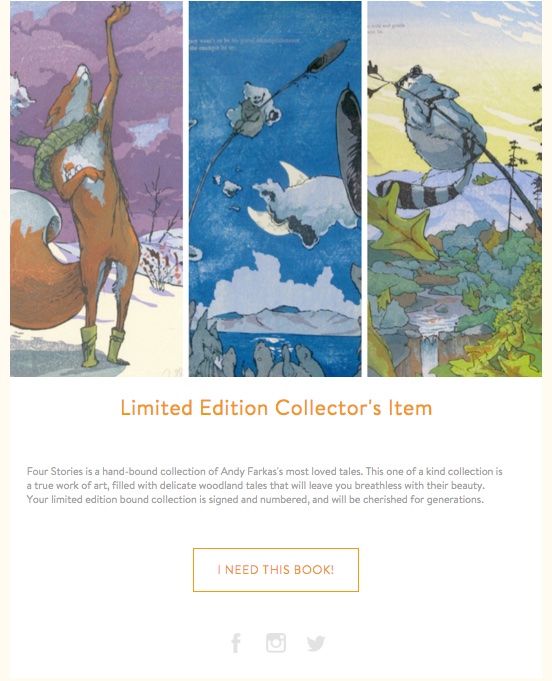 Voila! Now go forth and sell!
Scenario #2: Lead Generation
Having a steady stream of new leads coming in is the best way to keep your sales engine fully gassed. 
There are many ways to snag new leads. You can run a contest and promote it on social media. You can offer your visitors a treat for signing up to your mailing list. You can get current customers to refer a friend. 
What do they all have in common? A cool looking page that gets to the point and stays there.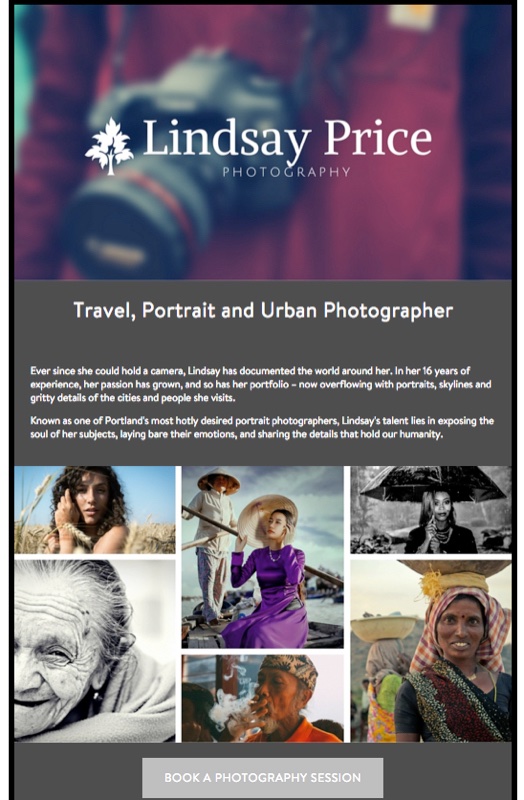 Scenario #3: Mini-Session Registration
Mini-Sessions are a great way to score some serious business during the holidays when your adoring public is most ready to spend coin.
Many people don't know they can book mini-sessions with a professional photographer, and so turn to big-box mall photographers to get their few snaps.
Let's make the pitch with a shareable registration landing page that breaks down your offerings and shows off your work. All you have to do is link to your Registration page or Form, and your landing page is complete! Share on social or via email to let your biggest fans know they can get a slice of your time for cheap.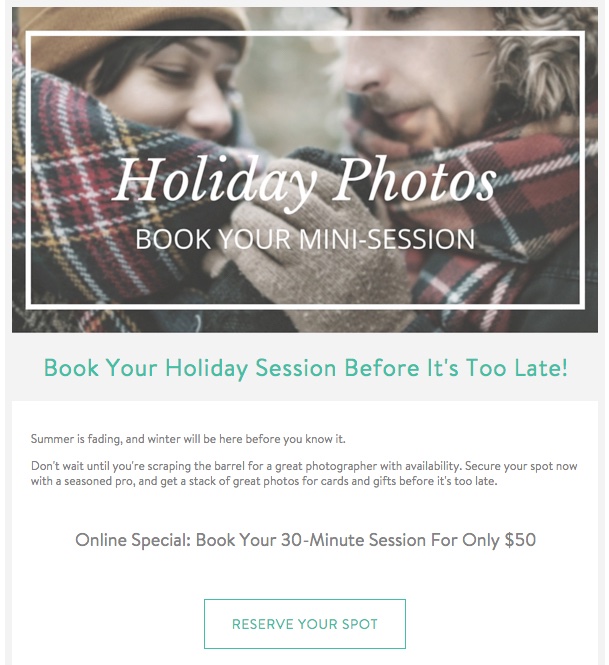 ---
How are you using landing pages? You can build as many landing pages as you want in the Marketing App in your control panel. Let us see in the comments!
If you want to get started but need some ideas, call our crew at 1-866-463-7620 and we'll brainstorm on how you can execute a winning promotion using targeted landing pages.