Have you ever lost any potential leads because of a message being sent to a folder you check rarely, if ever?
Hello, Spam Folder or Facebook Message Requests.
We've seen recent articles circling social media about hidden inboxes on Facebook that leave client messages unread and even without response for months or years at a time. All because the account owner didn't realize the inbox even existed because it was so buried in the platform's interface.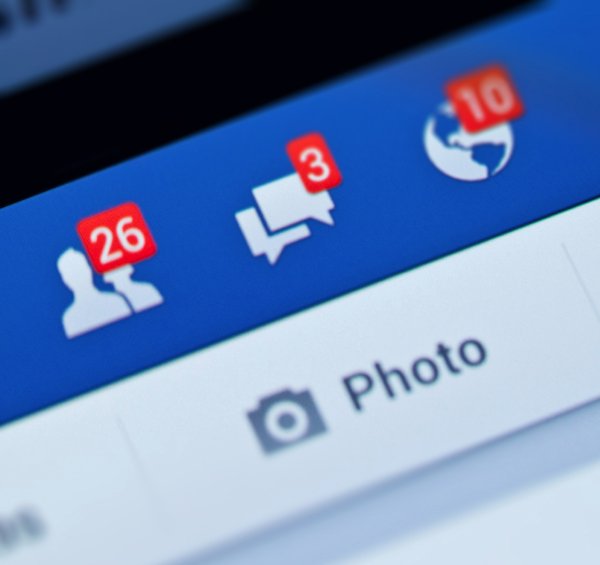 And we can bet you haven't checked your spam folder lately.
Social media is a great partner to a website, but it's not a replacement. Keeping your business in one place is crucial.
With a PhotoBiz website, every message, lead, and Form submission is captured in your Contacts and Conversations apps, then brought to your immediate attention. This means any time a client or lead contacts you, their info and message history is fully logged in your PhotoBiz account for easy retrieval and quick response.
How do I know someone reached out to me?
Each time a form is submitted or comment is made on a blog post, you are notified by email. Within the email, you can tap the "Start Conversation" button to send a message back to the person who contacted you. This whole process is mobile friendly, so there's no waiting to be back at your desk to answer a question or even book a client.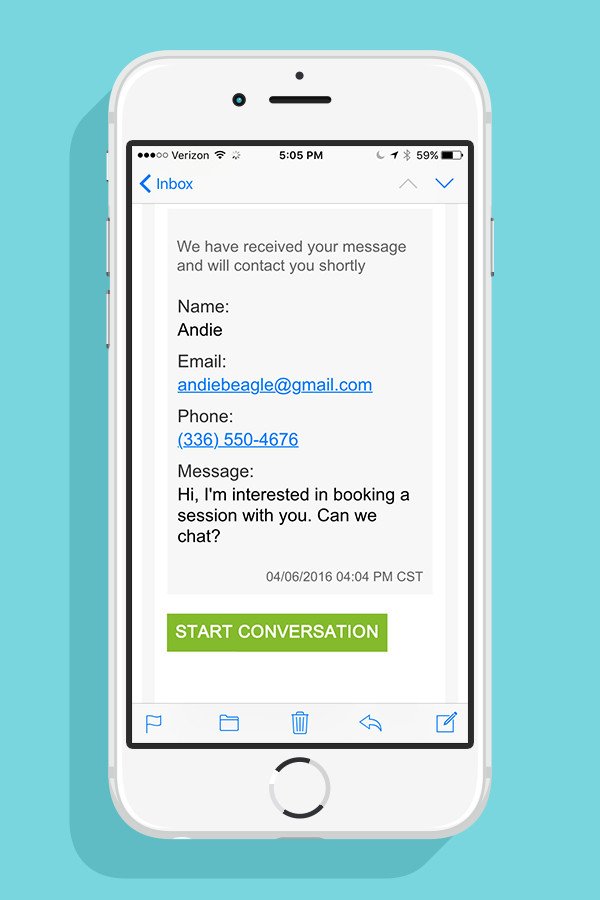 After clicking "Start Conversation," a new window will open with an area to type a message. Craft your response and off it goes to your client.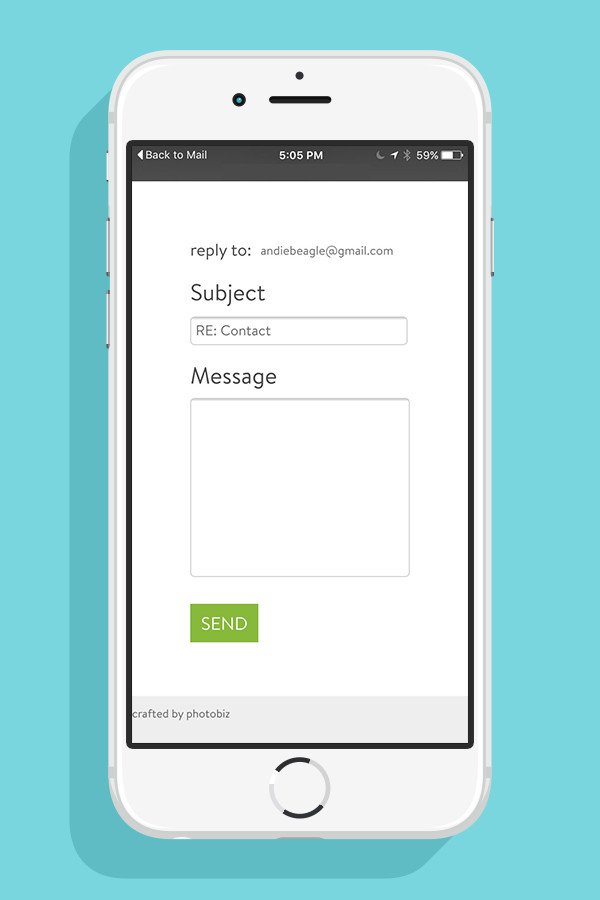 Similarly, from the home screen of your PhotoBiz cpanel, you have notification counter at the top. If you have unread notifications, you'll see a red circle with the number of unread items. Use this area to see all your notifications and reply accordingly.
All message threads are stored with the client or lead's info in your Contacts, so you can go back and revisit your conversations and communication history with any client or lead, at any time.
You have peace of mind knowing that you're not going to miss anything from potential or existing clients. And all your business communications are under one roof.
If you want some help learning about our conversation tool and where your contacts live in your account, give our team a call!