This is something that I see constantly when performing site engagement audits during our SEO GO service. I'll visit a website for the first time and take a look at the menu.
There's the Homepage, an About drop-down (with links to About Me, About The Team, What We Do, The Studio, Services, and Raves), 19 Gallery drop-downs, a few external links, the Blog, a Contact page, Proofing, etc., etc., etc...
Ok, I'm exaggerating a little. But I see this all the time! Overstuffed menus with too many pages for the average customer to read.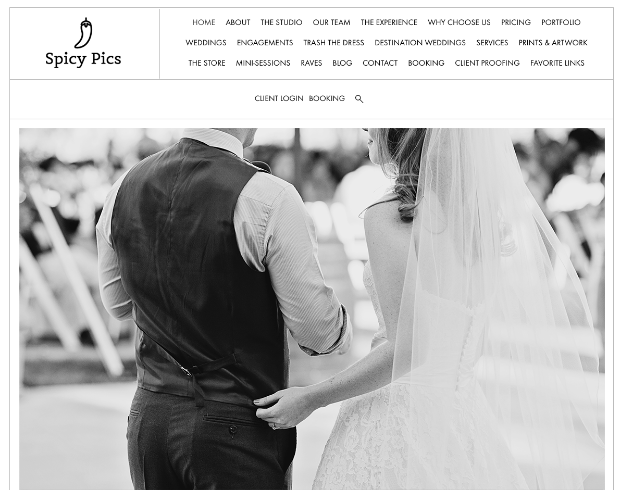 Please don't do this.
In reality, Google finds that people spend 2 minutes on your website. While you have tons of awesome work and great things to say, internet-people are just not that attentive. They don't have time to navigate through 20 pages to get the info they need. You've got to make those 2 minutes count!
Streamlining your pages helps customers get their questions answered fast without missing anything!
Also, as a business owner, you have plenty to do without keeping two dozen pages up to date and perfectly SEO-optimized. It may seem crazy, but not every page on your site has to rank #1. Just the most important ones you want people to land on first.
Here's what you can do. Think about the essential pages that you need and start condensing. For photographers, these most important pages will be:
Homepage
An opening page that addresses who you are, what you do, where you are located, where you serve, and why people should choose you.
About
People should know who they are hiring. This is a great place to expand on the team, your business and your studio on one page.
Galleries/Portfolio
If you have examples of your work, show off here. Use a drop-down menu, and consolidate your galleries to no more than 4-6 pages in that drop-down menu.
Contact
This should be considered the most important page on your site. This is what brings in the leads, which brings in the $$$$$!

I know what you're thinking: "That's basic, Blake. Just like you."
Well, first of all, that's mean. But second, try to think of these pages as the basic framework for a simple, easy to use website. If you want to expand beyond that, you can sprinkle in a couple more pages. As a rule of thumb, though, limit your main navigation to 6 pages, and each drop-down to 6 links or less. 
Here are some other pages as an example:
Blog
Blogging is super important for creating updates on your website. Blogs are also great for SEO and getting fresh content out for social media.
Services
If you'd like to list your services or pricing (which isn't always a bad thing to do) it's best to do it in one place, instead of spreading it across multiple pages.
Menus
This is pretty self-explanatory. If you're running a restaurant you have to have a menu!
Keep in mind that the amount of text you use should not amount to a novel. You want to keep users on your website, and making them read huge walls of text is not the way to do that.
The big takeaway?
Make your sites simple! Make it easier on your audience! And of course... make that money! You'd be surprised what trimming down the number of pages on your site does for getting customers to stay longer and actually see more.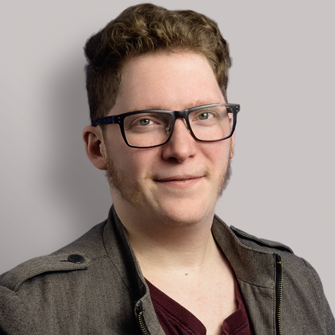 Blake M.
Google Certified SEO Marketing Expert
Blake M. is Google Analytics (GAIQ) certified and has a technical & creative background in web design, graphic design, SEO and digital marketing. Having worked in the ad world, Blake brings all these skills together to help PhotoBiz clients optimize their websites and get more business.
Want our SEO team to review your site?
With SEO GO, we'll help you fine-tune your website's navigation and content so you can perform better online and make more sales.