It's tough out there for a small business. Especially when we're talking marketing dollars.
Postcards are expensive to print and mail. Print ads cost a lot — but there's no guarantee you'll reach your target audience. Even online options like Pay Per Click ($1 average cost per click) or Facebook ads ($1 daily minimum) add up fast.
Fortunately, we know a way to advertise your business with better reach that costs next to nothing… or in many cases exactly nothing.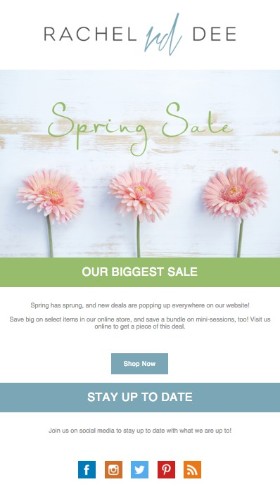 360º MARKETING STARTS WITH EMAIL
Email Marketing – out of all the traditional marketing methods – has the highest return on investment. It converts customers better than social and costs just pennies to send. 
Our robust email marketing suite is free and built into every site. With some carefully crafted campaigns, you can spread the word about your business faster AND see a higher return – even months after your campaign has run its course.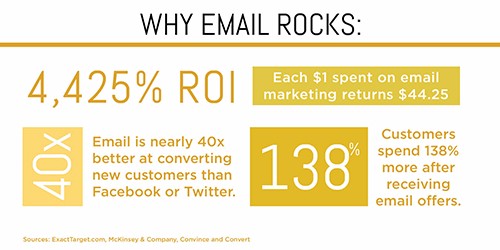 STEP 1: GET & ORGANIZE SALES LEADS
Before you can market to anyone, you need names and addresses. By using your website in a clever way, you can get and keep a working index of receptive contacts online, all tagged and ready to receive your marketing messages. 
Besides the usual "contact us" form on your webpage, you can build a variety of additional lead capture pages that isolate the different kinds of contacts you want to acquire. 
Make one inquiry form for brides and another for seniors. Create a page just for parents of newborns. Tag the forms appropriately, so every contact is added already tagged with their specific area of interest. Then, use these pages to gather leads online or in-person at events like bridal shows. 
The quickest way to get a lot of names in a hurry is to create a contest and promote it on social media. 
Maybe you give a free engagement session to the person who submits the corniest engagement story, something like that. Make a little landing page with a form specifically for that contest, promote it on social media networks – soon you'll have more names than you know what to do with.
TOTAL MARKETING COST: ZERO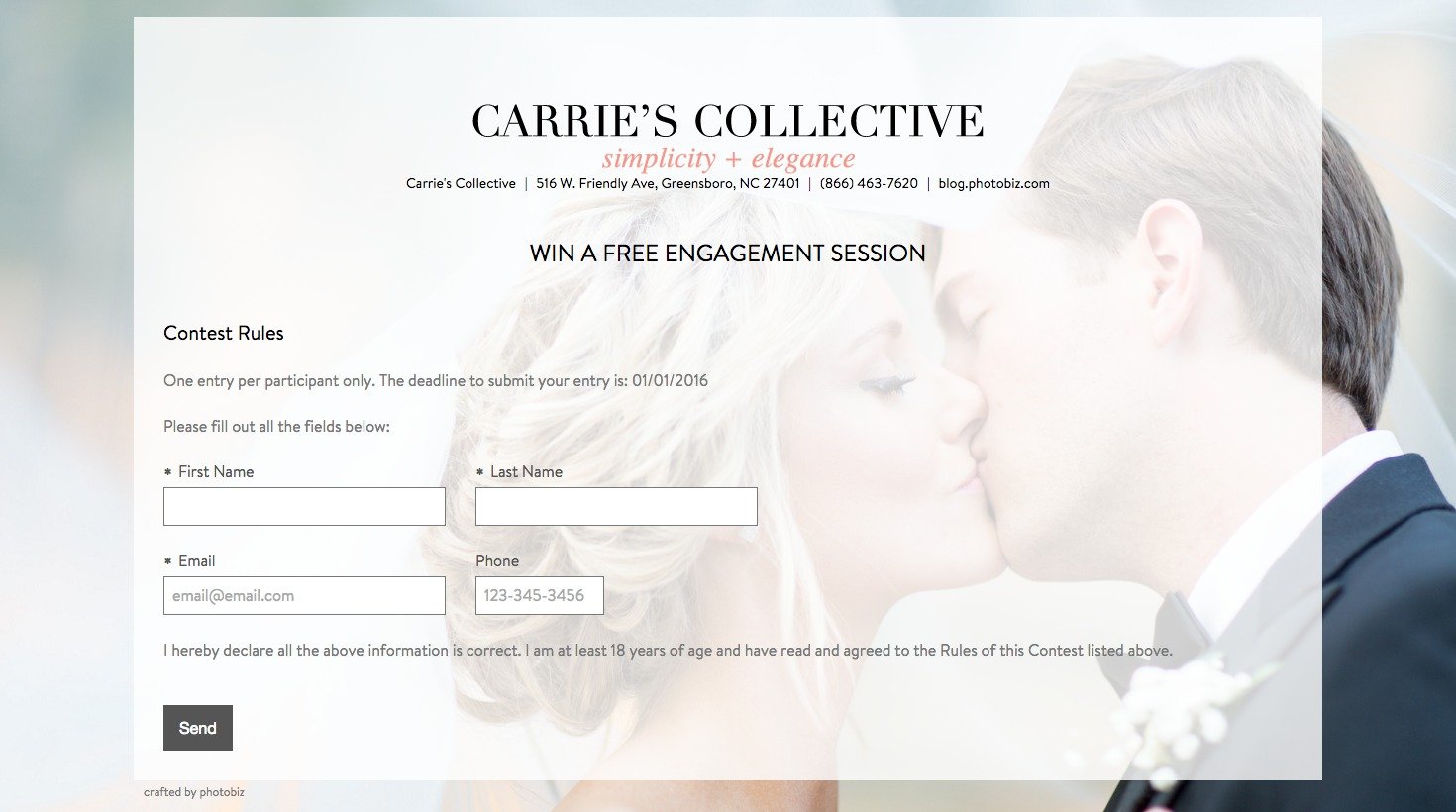 STEP 2: BUILD YOUR CAMPAIGN
Now that you have names, you're ready to create your first email marketing campaign.
Take a breath, it's easier than it sounds. We've even made some templates to get you started.
You can promote a sale or simply know interested leads that you have some open sessions in your schedule. Using the builder, you can select a template, style it the way you like and use the drag and drop editor to put all the pieces together. 
End your campaign with a large Call To Action that clicks back to your website to complete the sale or booking. All that's left is to select your lead group and send!
Our email marketing tool is free for the first 25 emails, with the option to purchase additional space in blocks of 500 emails/$5 and 2000 emails/$15. (For you math-lovin' types, that's 1 cent or less per email.)
TOTAL MARKETING COST: ZERO or less than $0.01 per email, tops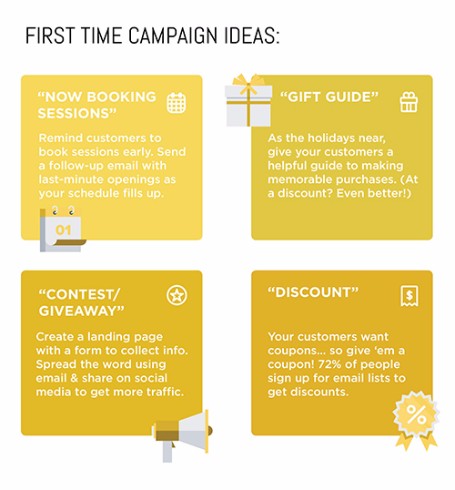 STEP 3: SHARE THE EMAIL ON SOCIAL
Oh, we ain't finished. Sending the email to your lead list is just the beginning of your campaign. 
Every email you build doubles as a landing page on your website. With a permanent URL.
That means that you can cash in on your social capital and share the promotion on facebook or twitter, directing your network of friends (and friends'-friends, and friends'-friends'-friends) to your campaign. 
This costs you nothing at all and expands your reach exponentially across social media networks. 
TOTAL MARKETING COST: Less than $0.01 per promo (Or ZERO)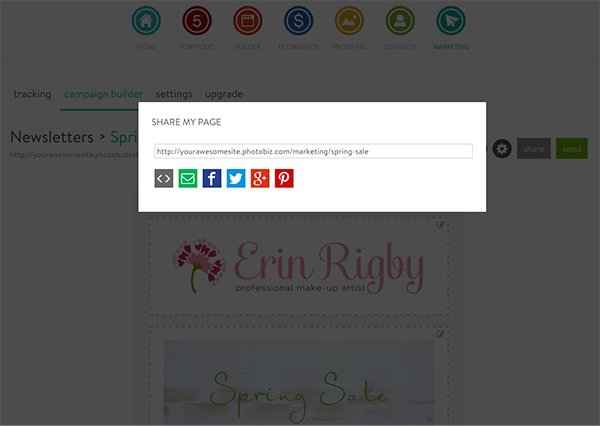 STEP 4: BANK THAT GOOD SEO
Even after your campaign has run its course on email and social, it continues to perform for you by way of better SEO. How so?
Google reads words on your domain to understand what your business is about and who wants to find it. Your email/landing page lives on your domain. Google can now better send you people through search who are interested in the kind of work you're promoting. You are more likely to receive search traffic from people who are looking for exactly what you do! 
Secondly, your campaign didn't end with "Call Me" or link to a landing page on a different website (unbounce, etc.) you drove them back to your website. More traffic means a higher domain authority, and more searchers directed your way in the future by our Google overlords. It's win-win-win.
TOTAL MARKETING COST: Ridiculously close to ZERO (OR STILL ZERO)