YOU'VE BEEN ASKING FOR IT AND NOW IT'S HERE!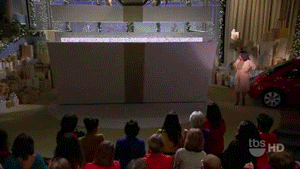 No, not bees. That'd be... that'd be... crazy...
NEW FROM PHOTOBIZ: FORM PAYMENTS! 
YOU GET FORM PAYMENTS! 
AND YOU GET FORM PAYMENTS! 
EVERYBODY GETS FORM PAYMENTS!!!
First we made it easy to build a great-looking form with our drag & drop builder. Now, you can take payments through any form, contract, or online submission.  
Make subscription forms in a snap to keep customers rolling in bees.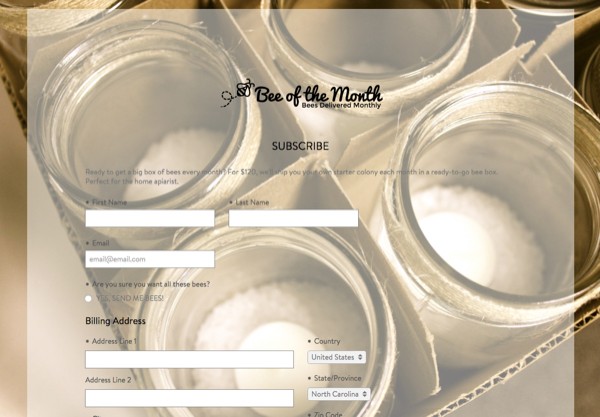 Book sessions and take deposits all at once.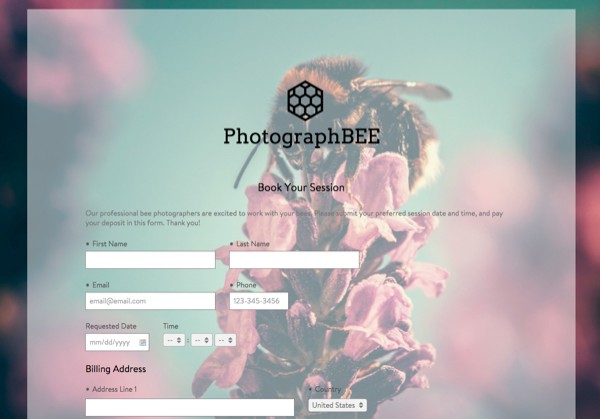 Take donations? Now you can create official donation forms that'll get people buzzing about your cause.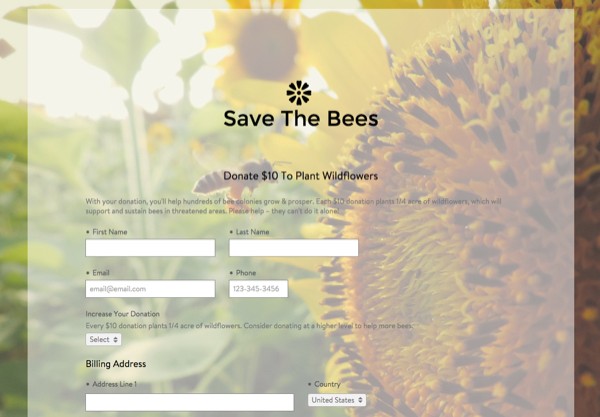 Create bee-eautiful registration forms and collect fees all in one go.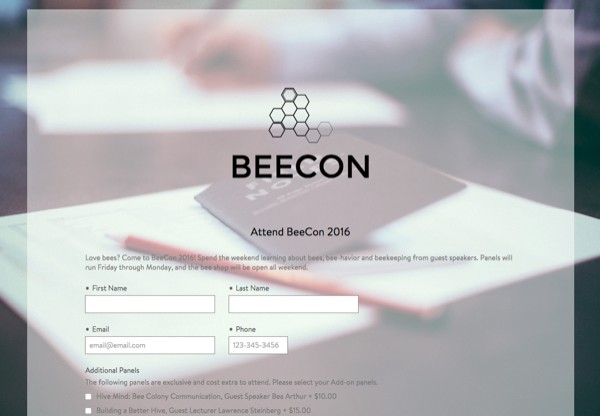 Sell sweet custom products or give clients the option to upsell themselves.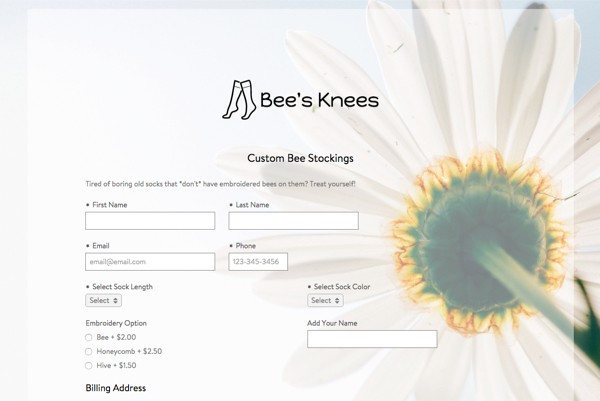 Here's How:
If you have a PORTFOLIO site, you'll need to republish your site in order to use the new form payments feature. This will enable encryption on your payments. (Blog & Ecommerce sites are already equipped with encrypted payments.)
Next, you'll notice a new "payment" option in the drag & drop form builder. Pop that field in your form and click inside it to configure your payment options.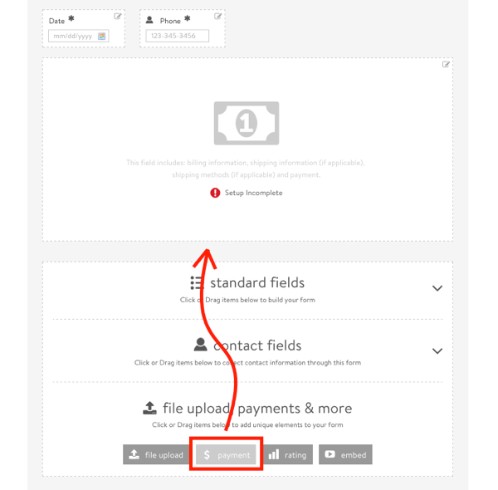 (If this is your first time accepting payments, set up your merchant, taxes and shipping preferences under the "Ecommerce" section of your control panel. Go on, we'll wait.)
Once you have your merchant set up, you can enter a base price for the  transaction. You can even enable a digital download from this screen, that will be delivered after the payment goes through.
You can always add more options on the form to further customize your pricing. For example, I'm selling all kinds of embroidered socks. The size of the sock and the design selected can change the total, which will calculate automatically.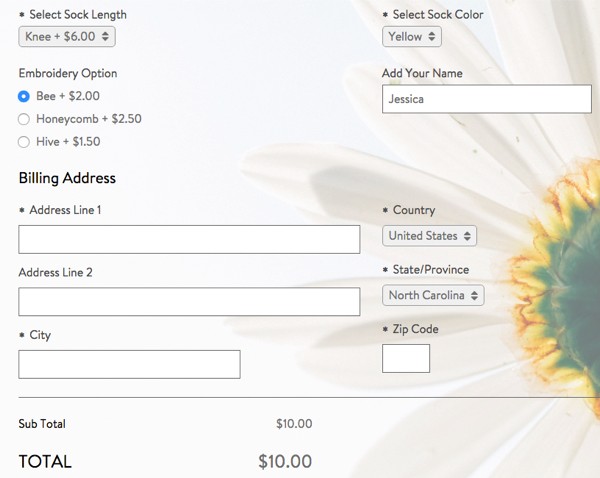 To include add-on pricing, enter your checkbox, drop-down menu, or radio button options. Then, go into advanced options within the block by clicking on the pencil, then ADVANCED. You can now enter an ADDITIONAL FEE for each item, and click SAVE. Now whenever the item is selected, it will be added to the total.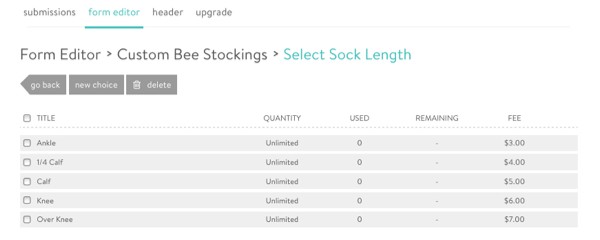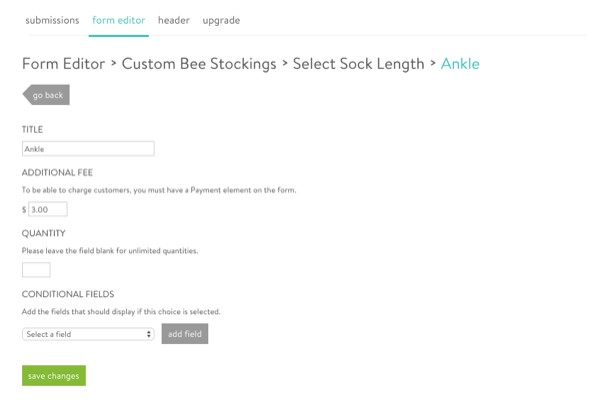 So go berzerk! We'd love to see what you use form payments for. Let us know!
And if you have any questions on how to make your forms look amazing,
call us at 1-866-463-7620. We are here to help!