It was a cold, misty morning in November and a team of four of us from PhotoBiz were on the highway to Charlotte, NC to spend the day with clients Colin and Mary Beth Taylor of Emby Taylor Photography. As PhotoBiz is based in Greensboro, NC, we were excited to spend the day in our state's Queen City.
We started our day at "The Green" - a little pocket park amidst the skyscrapers that make up the Charlotte skyline. We set out to interview Colin and Mary Beth, as well as video and photograph them in their element.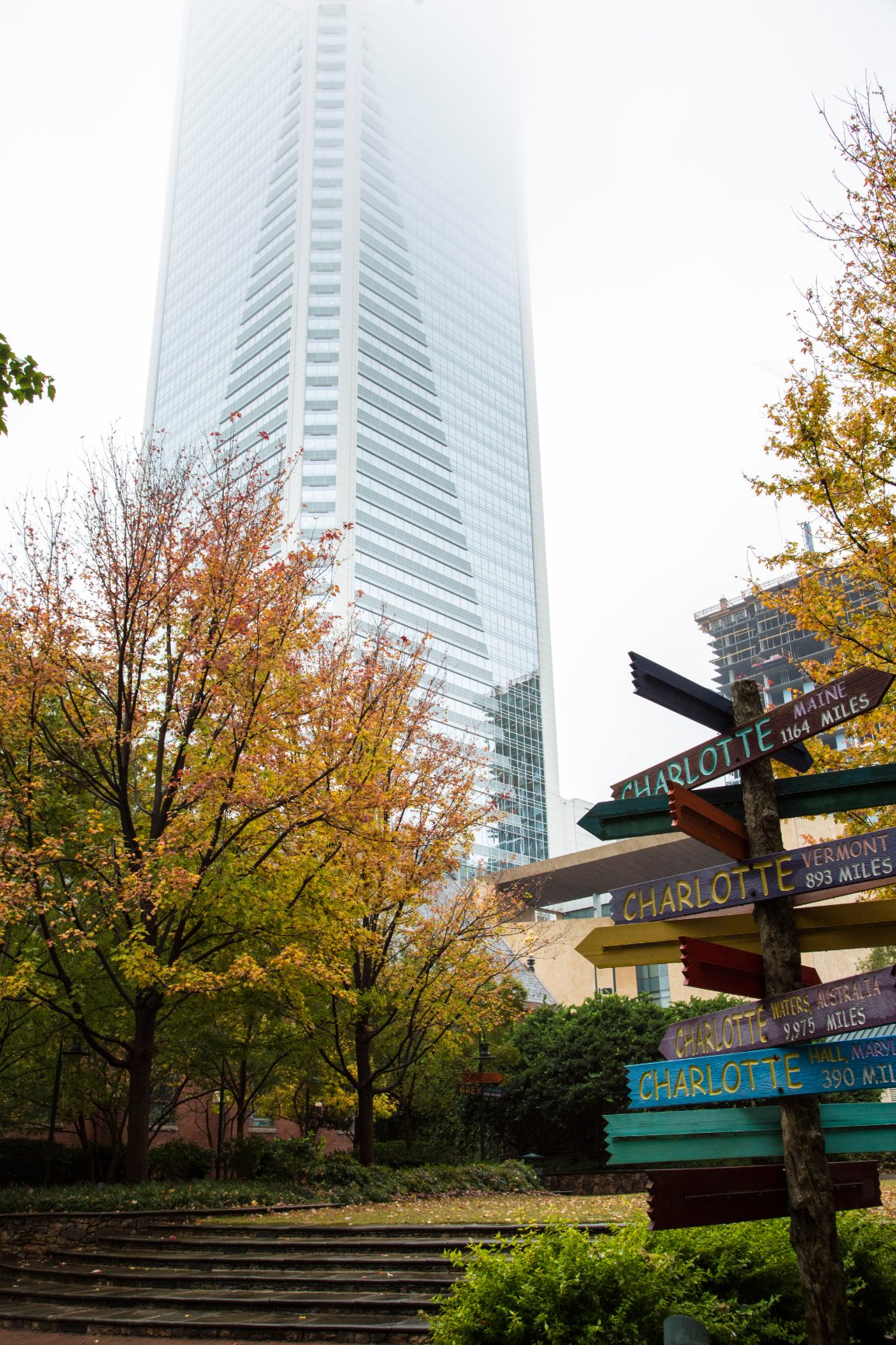 Using different spaces around The Green, we were able to assimilate a mock engagement shoot. As Colin and Mary Beth took photos and directed the couple, our team of videographers and photographers jumped in and got footage of the whole process.
In Mary Beth's words, "Finding ourselves in front of the camera was exciting and nerve-wracking at the same time. It's something we're not used to! It was really interesting to have a different perspective and Colin and I really enjoyed it."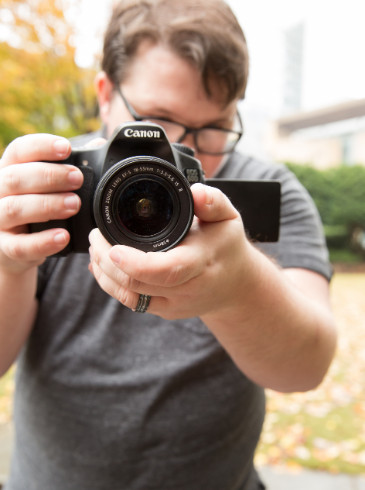 After shooting at The Green, we crossed the street and finished shooting footage at the famous Firebird statue and the Bechtler Museum of Modern Art. Our videographer, Jeremy, says "It was a fun experience to shoot in these locations. Even though the day was dreary, all the buildings looked great and it worked out perfectly."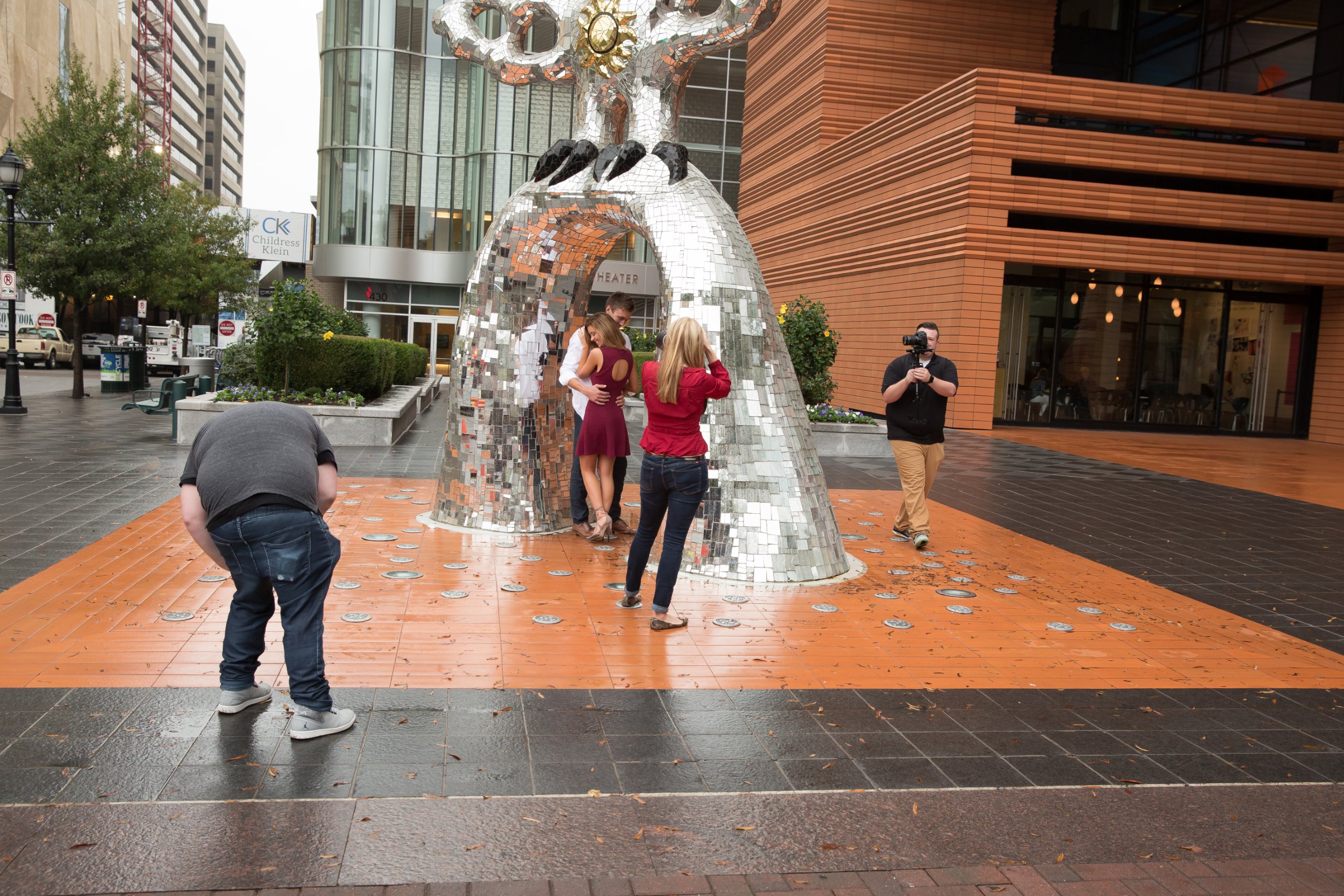 Last on the agenda was to interview Colin and Mary Beth. We set up at a local restaurant, Fahrenheit, which sits on the 21st floor of one of the buildings. This gave the perfect backdrop of the Charlotte skyline.
When asked about the experience of filming with our team, Mary Beth said "It was just so much fun! To go back and watch everything and see how it all came together brings everything back. We truly enjoyed the experience."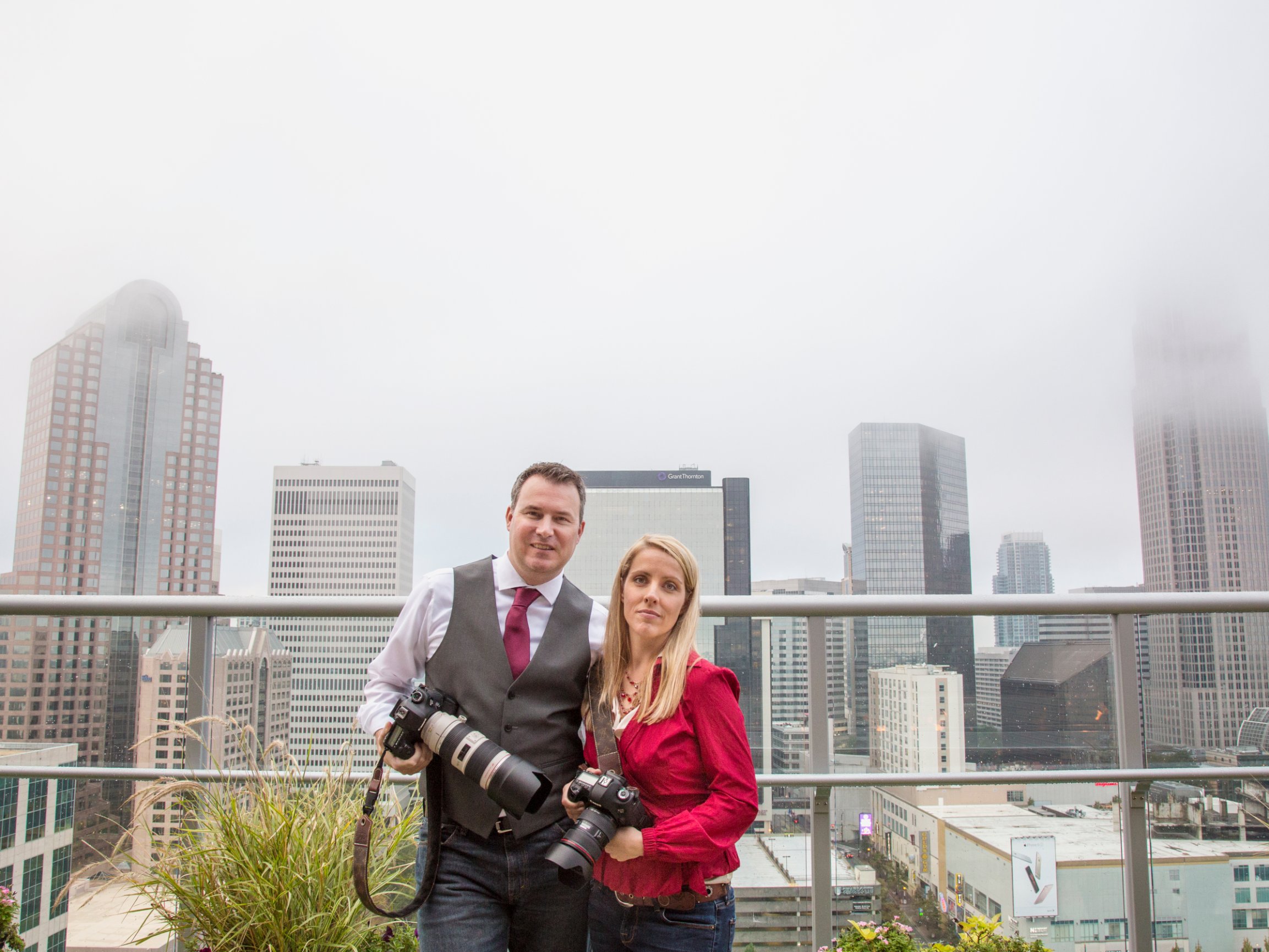 These days, Emby Taylor is gearing up for wedding season. They continue to work with the charity Dream on 3 as the official photographers. In her downtime, Mary Beth has even started working on her own personal photography project.
To read more about Mary Beth and Colin, and how PhotoBiz fits into their business model, check out their case study!