I am sure most of you have heard of SEO and have either tried to learn the ins and outs of this without pulling your hair out or have opted out due to the time consumption. I am here to give some quick & easy tips that can help drive traffic to your site and create more opportunity for potential bookings. Facebook cannot replace your website, but there are great ways to use it to help boost your website traffic.
Facebook has recently changed their algorithm to show post with the most activity and buzz first. Try creating post content that will generate comments, has an attention-grabbing image, and that has a link back to your website.

Directly asking for comments and shares is frowned upon, so try and do this in the most organic and genuine way possible.
Create a poll: 
Example: "What is your favorite outdoor adventure? a) Camping b) Hiking c) Swimming..."



Ask a simple question:  
Example:"What is your most memorable outdoor adventure?"



Create a fill in the blank sentence:
Example: "My all-time favorite outdoor adventure is _______."



Run a Contest: 
In this case, you can ask for comments but you cannot require the post to be shared. Make sure to add constraints such as only available for a certain amount of time, that this post doesn't HAVE to be shared to enter, and what prizes you're offering.

Example: "Leave a comment below to be entered into a drawing to win $50 off your first session!" 



Social Media and Blogging are a great way to keep your clients and potential leads up to date with what you are doing. Linking back to your website is the main component of this, and with our Blog feature this is super easy to create.
You can create Facebook posts without a blog article attached, but blogging is a great way to create social media content while also keeping people and search engines interested in your website.
For helpful blogging tips check out our next article!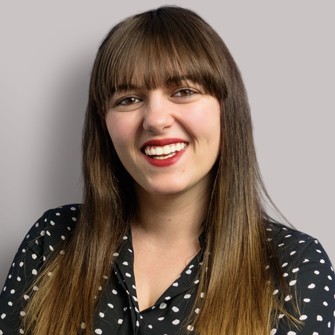 Molly M.
Google Certified SEO Marketing Expert
Molly M is Google Analytics (GAIQ) certified and has a technical & creative background in web design, business administration, SEO and digital marketing. Having 2 degrees in Business Administration with a focus in marketing, Molly is able to provide creative strategies to improve both your online presence and the confidence you have in your business.
Want our SEO team to review your site?
With SEO GO, we'll guide you through fine-tuning your content, crafting effective metadata, and building a digital marketing strategy.