If you're a loyal reader of our Growth Hub, you know that we've talked a lot about email marketing lately. From giving you ideas on emails to send, to providing real customer reviews, we really want you to see how awesome and easy this tool is to use, and how it can change your marketing workflow for the better.  
Client feedback is crucial for us. After the launch of email marketing in January, those that are using the product seem to have one common piece of advice:
Let us import our customer database so we don't have to use other email providers!!
Well guys, we listened!
As of today, you're able to bring over your customer database from your current mail provider. Here's what that process looks like:
Step 1: Export Your Contacts From Your Current Provider
Make sure to export as a .CSV file (It will be an option when you export - we promise!)
Save that file somewhere on your computer that's easily accessible
Step 2: Import Your Contacts Into Your PhotoBiz Account
Login to your PhotoBiz Account and click on the green Contacts icon at the top of your screen

Select Import and pull over the .CSV file you saved earlier

Choose whether the contact is a Customer, Lead, or Vendor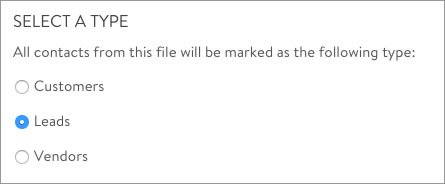 Tag your clients when you upload, to target your clients more effectively via email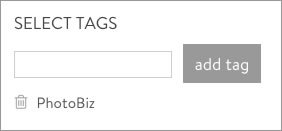 Your contacts will load into your PhotoBiz account in batches up to 5,000 at a time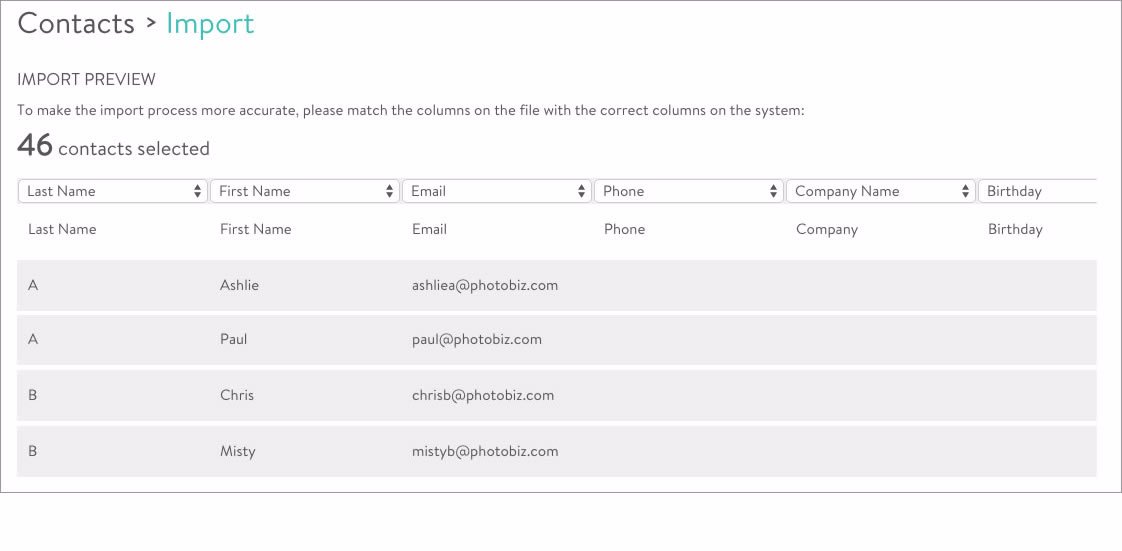 Now that's a 2-step you can get behind, right?!
If you want some help importing your contacts, give our Passionate Support Team a call. We're excited to see your database grow!