At Photobiz we believe that you shouldn't need to be a wiz at web design and coding to have a fantastic website. That's what inspired us to launch the company a decade ago.  We wanted to serve photographers with the same level of service and expertise that you deliver to your own clients.

A bride shouldn't worry about using the best lens to capture a sunlit wedding. That's what you're for. 

And you shouldn't worry about using the best tools for business email, inventory management, or accepting credit cards. That's what we're for.

Speaking of the best tool for accepting credit cards…

Today we're discussing Stripe, a way to receive payments with your Photobiz-powered store. There are plenty of reasons to try out Stripe, and it's actually our recommended merchant. Here's the rundown: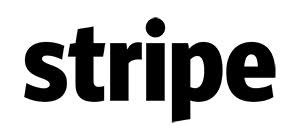 #1. More Money In Your Pocket
Stripe doesn't charge any setup or monthly fees.  Depending on which payment processor you currently use, Stripe can definitely save you money in the next year.

Also, the only time you pay Stripe's low 2.9% + 30 cents fee is when you make a sale. This is fantastic if your sales are seasonal and you don't need to process a credit card transaction every month.

Keeping more of the pie is good. Unnecessary fees are bad.

#2. More Time On Your Hands
Getting up and running with with Stripe using our Photobiz integration is fast.

In just minutes you can enter your business details and be ready to start collecting payments online. If you've signed up with other processors in the past you'll appreciate not having to wait hours or days for approval.

Getting paid is speedy too. Stripe transfers earnings to your bank account on a 2-day, rolling basis.


Excited? Here's what to do next

If you already have a Photobiz store simply log-in to your content management system and select Ecommerce. From there, look under the Settings menu and click on Merchants.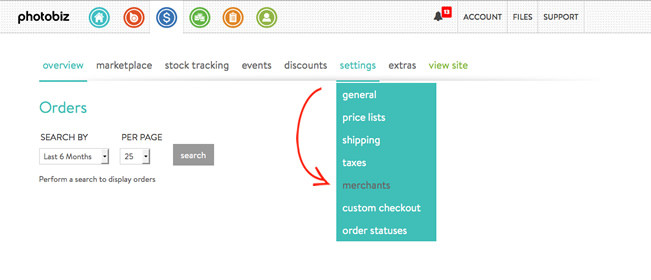 Next, click on Add New Merchant and select Stripe. You will now be able to set up an account with Stripe and begin using it as your store merchant.

If you are upgrading to a Photobiz store for the first time make sure to select Stripe when you choose a merchant. It's the first option on the list that you'll see, so it's easy to do.



(TL:DR) Skimming? Here's the skinny
Stripe is now a Photobiz payment processor
No monthly fees, refund costs, or card storage fees
New seller accounts are approved in seconds rather than days
2.9% + 30 cent per transaction (on accounts processing less than $80,000 per month)
Allows you to accept Visa, MasterCard, American Express, Discover, Diners Club, & JCB
Earnings are transferred to your bank on a 2-day rolling basis
Compatible for sellers in the US, Canada, United Kingdom, Ireland, and Australia. But payments can be accepted from around the world
Get started by clicking Settings, then Merchant in your Photobiz control panel.

Questions? Give us a call!