Recently Google made two decisions about mobile-friendly websites, and both are causing a lot of confusion around the web.
Today we'll translate what Google is saying to website owners, explain how this may (or may not) impact you, then give you a framework for deciding what to do next.
(Update 4/20/2015 - Google has shared new details on which websites will be affected. See more below.)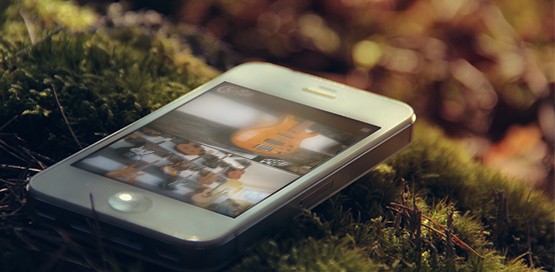 Google's Mobile-Friendly Ranking Change
Earlier this year Google announced that on April 21st they will change the way websites are ranked when a search happens on a mobile device.
So, your website's mobile-friendliness, as defined by Google, will count as a ranking signal in their mobile search results.
How much will your site move up or down in rankings? How much of an effect will mobile-friendliness have on your search traffic?
Google is vague on these questions, which is why so many people are wringing their hands over this April 21st deadline.
Those Infamous Mobile-Friendly Reports from Google Webmaster Tools
The second move that's causing heartburn for website owners is Google's decision to auto-scan your site for mobile-friendliness and send you a notice about it . If you use Google Webmaster Tools, you may have received an alert that says pages on your site are not mobile-friendly.
Google is a monolithic technology company that often communicates to customers and partners with tone deaf language. For example, their automated mobile-friendly notices use alarming language like:
"These pages will not be seen as mobile-friendly by Google Search"


"...will therefore be displayed and ranked appropriately for smartphone users."


"...severely affect how mobile users are able to experience your website"


Unfortunately, Webmaster Tools' mobility alerts can have flaws and flunk websites that are perfectly mobile-friendly. It's an issue Google's engineers have taken note of and promise to improve.
Despite the kinks in the system, you should trust Google's determination of your site's mobile-friendliness. The bigger question for you and your business is what to do next if your site has been labeled less than mobile-friendly.
Panic or Relax? How To Predict The Impact of Google's Change On Your Website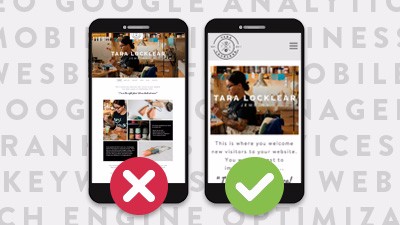 Based on how you answer the next 2 questions, Google's April 21st mobile-friendly deadline can have a big effect on your business, or none at all. Ask yourself:
#1. Does my website rank for branded keywords or competitive keywords?
What's the #1 keyword that sends traffic to your website? It's likely that your top search term is your own company's name.
Your employees, current customers, and other people who do business with you often do not type your web address directly into their browser. Instead they search for your company on Google, then click over to your website.
This behavior is called "branded search" because the person uses your brand name to find your website.
If most of your search traffic comes from branded searches, you can safely ignore April 21st's mobile-friendly deadline. It will have little to no impact on your rankings in Google.
Why? Because Google has already correctly determined that your website is the best result to surface when someone searches for your business. A mobile-friendly competitor won't suddenly start outranking you for your business name just because their site looks better on an iPhone!
But!
If a significant portion of your traffic comes from non-branded, competitive searches then you may see a shift in your traffic.
For example, let's say you rank for "Greensboro Wedding Photographer" and receive thousands of visits for that phrase per month. If a competing site is mobile-friendly, and you're not, all other things being equal, Google may give the edge to your rival.
(It's actually more complicated than that. We'll explain more in a minute.)
#2. How often do clients browse my site on their phones?
Mobile traffic for a restaurant is very important. Customers typically research, order, and get restaurant directions without ever leaving their phones.
However, mobile traffic for a B2B factory is usually less important. Most customers will interact with you completely from their desktop computers while sitting at work.
So, how important is mobile traffic for your business? Remember - Google's change only impacts mobile searches. So, if your site rarely receives phone and tablet based visits, you can sleep in on April 21st.
But!
Be careful that you understand exactly why you don't receive mobile traffic. Is it because your market won't purchase on their mobile phones, or because the mobile experience on your particular site is ugly and broken?
Update #3. Do you rank for local searches?
Earlier this month Google confirmed that this mobile ranking change will not affect sites listed in local search.
When Google thinks a user is looking for a local business, the search results page will mix in up to 7 local results. (Test it for yourself - search "New York Wedding Photographer" and you'll see a box of local results with the name and address of each business)
If your business is local, and most of your search traffic comes from local searches, then mobile-friendliness ranking change will leave you unscathed.  
It Gets More Complicated
We know - those questions are a lot to consider! Unfortunately, even if you determine that mobile-friendliness is important for your SEO, there's still no telling if you'll see movement in Google's search results, up or down.
You see, Google weighs hundreds of factors, and only a few of them are public knowledge. Google guards most of it's ranking algorithm like a secret sauce.
So, mobile-friendliness is just one ranking signal out of many. SEO experts won't know how much stock to put into "optimizing for mobile" until they have months (and maybe years) of examples to measure.
Google's own Webmaster liaison, John Mueller held a video Q&A on mobile-friendliness and explained:
"We can't remove [non mobile-friendly] sites completely. If these sites essentially work on a smartphone, and they're really relevant for these queries, then even if they're not mobile friendly...that's something we should show to users anyway."


Mueller gave even more direct advice later on in the session:
"Changes in rankings don't come from just one aspect. Making a [mobile] responsive website is a good idea, but it won't boost a site's rankings."


Now contrast Mueller's well-reasoned answer to the "severe" notices Google Webmaster tools is blasting out to website owners. Now you understand why Google's opaque mobile ranking announcement is giving the web a collective headache!
Our Advice - Don't Chase Keywords and Rankings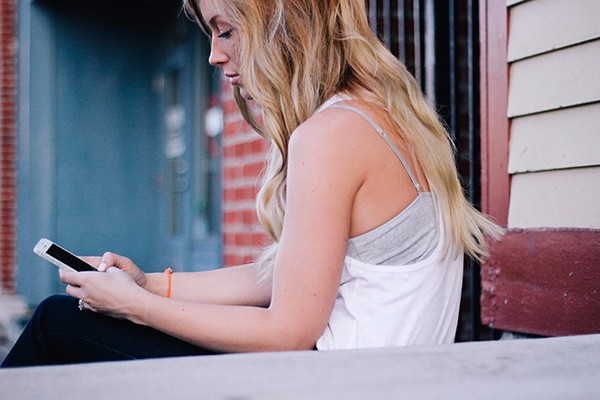 As a business owner you don't have time to keep up with all of Google's changes. And you definitely shouldn't spend your time parsing Google's fedspeak.
When we teach small business owners about "SEO" we redefine the term as Site Engagement Optimization. We've found that if you give your site visitors a great experience that makes them want to work with you and refer you, then the search engine stuff works itself out.
Yes, there are technical tips we give out, like how to create your navigation and write meta-descriptions. But that's secondary compared to publishing content on your site that attracts and delights your target customer.
Is a mobile-friendly website super important for SEO? Maybe.
Now, let's re-frame the question and go beyond Google's guidelines:
Is a mobile-friendly website important for engaging your target audience? Most likely, yes.
Here's What To Do Next, Before April 21st
If you are a PhotoBiz customer, and you're not sure if your site is mobile-friendly, use Google's Mobile Testing tool.
We bake mobile best practices into all of our latest designs. However, if you customize your site, you may have added something that degrades how your site looks or functions on a mobile device. This tool from Google will tell you that.
If you've received an alert from Google Webmaster Tools, call our Passionate Support Team. We'll take a look at your site and tell you how to fix the issue.
And if you've determined that an optimized mobile experience is important for your business, consider our SEO and our Custom Site services. Our team will get you squared away, no Google expertise needed - we've got that covered.